Hello, my name is Uilliam
21 year old Aussie Multi-Lingual KING 🇦🇺🇨🇱🇮🇹🇰🇷
BI/PAN 🏳️‍🌈
INFP personality type 🤪
Currently learning French & Czech 🇫🇷🇨🇿
🌴Co-Host of Mac & Liam's Survivor🌴

"She's HUUUUGE but she's so beautiful! she's a mammoth of course... aaaaaand she has blonde hair and you know she does really cute stuff with her haaaair. She does her lashes, she loves wearing mascara and she's just you know, she's cutesy." - Nicki Minaj

I LOVE KING GUI ❤️

Garrett, Gui, Harry & Mac ❤️🇺🇸🇧🇷🇬🇧🇳🇿

GUI IS MY WORLD ❤️

Remember that tengaged is just a game. Try not to take things so personal, your real life is what matters. Respect others and they'll respect you

GIAM
LARRY

Gui Jr. and Liam Jr.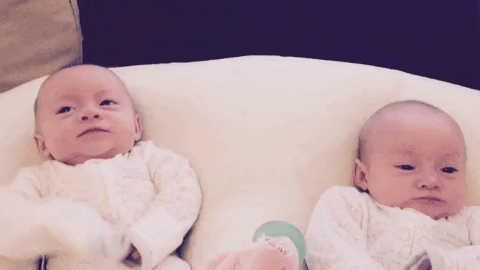 Mac Jr. and Miam



ORG PLACEMENTS:
Winner of Survivor Witchcraft: Salem - 1st/18 (8-1-0)
Big Brother Disney: Magic Kingdom - 11th/16 (7-0; returned; 6-1)
Keegan's Survivor: Forest of Horrors - 4th/21 (2-2; Lost FMC)
YouTube Survivor: Samadhi Island - TBA/16

GROUP GAME PLACEMENTS:
Winner of Survivor City season 14 - 1st/16 (6-1)
Winner of Cutthroat Survivor: Phonsavan - 1st/18 (6-3)
Winner of HAG's Survivor: Brazil - 1st/16 (4-3-0)
Cutthroat's Survivor: All-Stars - 19th/21 (7-2)
Cutthroat's Survivor: Valley of Victors: 9th/18 (6-2)
Manalord's Virtual Survivor Vietnam: Runner-Up/16 (4-3)
Heartbreakers Survivor: 4th (6-3; returned; 2-2; lost in tiebreaker)
WANJ's Survivor Australia: Runner-Up/16 (4-2)
Jake's Survivor Blood vs. Water: Runner-Up/16 (2-1-0)
Patsy's Big Brother: 4th/16 (1-0)
Pokepat's Survivor Madagascar: 9th/18 (4-3-2)
Pokepat's Survivor Costa Rica - All-Stars: 6th (4-2)
Pokepat's Survivor New Zealand - Fails vs. Faves: 4th/22 (3-1)
L and J's Survivor Brazil: Runner-Up/18 (4-3)
L and J's Survivor All-Stars: 13th/20 (9-4)
Chillum's Survivor Jamaica: Runner-Up/16 (4-3 jury vote)
Chillum's Survivor New Zealand: 3rd/16 (1-0)
M&N's Survivor Taiwan: 18th/18 (5-1)
M&N's Survivor Easter Islands: 24th/24 (5-1)
Zombie's Big Brother - Cosa Nostra: 8th/16 (3-2)
Brandon's Survivor Mamanuca: Runner-Up/18 (2-0)
JRBB7 - The Agency: 13th/16 (Walked)
Ian's Survivor - East Blue: 17th/18 (4-3-1)
Gumball's Survivor - Borneo: 10th/16 (5*-5*; 5-5; Rock Draw)
Crash Pad - Peak Precision: 3rd/19
TRGG19 - Whodunnit? Double Kill: Sole Killer :P
C&A's Survivor - Solar System: 10/18 (5-5; 4-4; Rock Draw)
Fire Survivor - Island Haunt - TBA

ORG Awards:
Keegan's Survivor: Forest of Horrors - Villain of the Season

Group Game Awards:
Survivor City: Player of the Season
HAG's Survivor - Brazil: Player of the Season
Pokepat's Survivor Madagascar: #ROBBED Award
Pokepat's Survivor All-Stars: Biggest Surprise
Patsy's Big Brother: Hero of the Season
L&J's Survivor Brazil: Villain of the Season
Brandon's Survivor Mamanuca: Hero of the Season
Chillum's Survivor New Zealand: Villain of the Season
Gumball's Survivor Borneo: Most Robbed Castaway & Alliance of the Season
C&A's Survivor Solar System: Best Moment

BLOG GAME'S:
Winner of MDR - Second Chances 2 - 1st/14
MDR - Season 6: 3rd/12
MDR - All-Stars 2: 2nd/12
MDR - Season 8: 7th/15
MDR - Season 9: 4th/12
MDR - BOTS: 10th/14


🏆MAC & LIAM'S SURVIVOR WINNERS:🏆
1. 🌴Mariana Islands🌴 Hufus (Hufus) (6-1-0)
2. ☢️Pripyat - Nuclear Apocalypse☢️ Aria (Sportygirl22) (4-3-1)
3. 🔮Riola - Season Of The Witch🔮 TJ (TJ2807) (8-1-0)
4. 🏴‍☠️Nicobar Islands🏴‍☠️ Patrick (Pkpkpkpk) (4-3-1)
5. ⭐️All-Stars⭐️ Aria (Sportygirl22) (6-3)


💎MAC & LIAM'S SURVIVOR LEGENDS:💎
1. 2 Time Winner = Aria/Sportygirl22
2. Most Days = 94 (Aria/Sportygirl22 & Peyton/MyMilkShakes)
3. Most Immunity Wins = 5 (Aria/Sportygirl22)
4. Most Jury Votes = 10 (Aria/Sportygirl22)
5. Most Votes = 30 (Aria/Sportygirl22)
6. Most Votes Negated = 9 (Brien/justdontevictme)
7. Most Tribal Immunity Wins = 9 (Crypt/CryptSpartan)