Hello, my name is Uilliam
BI 🏳️‍🌈

Aussie Multi-Lingual KING 🇦🇺🇨🇱🇮🇹🇰🇷

I LOVE KING GUI ❤️

Harry & Mac ❤️🇺🇸🇧🇷🇬🇧🇳🇿

GUI IS MY WORLD ❤️

Remember that tengaged is just a game. Try not to take things so personal, your real life is what matters.

GIAM
LARRY

Gui Jr. and Liam Jr.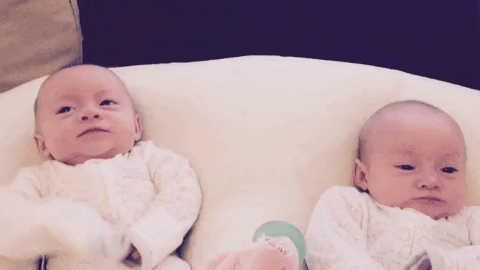 GROUP GAME PLACEMENTS:
Winner of Survivor City season 14 - 1st/16 (6-1)
Winner of MDR - Second Chances 2 - 1st/14
Winner of Cutthroat Survivor: Phonsavan - 1st/18 (6-3)
Cutthroat's Survivor: All-Stars - 19th/21 (7-2)
Cutthroat's Survivor: Valley of Victors: 9th/18 (6-2)
Manalord's Virtual Survivor Vietnam: Runner-Up/16 (4-3)
Heartbreakers Survivor: 4th (6-3; returned; 2-2; lost in tiebreaker)
WANJ's Survivor Australia: Runner-Up/16 (4-2)
Jake's Survivor Blood vs. Water: Runner-Up/16 (2-1-0)
Patsy's Big Brother: 4th/16 (1-0)
Pokepat's Survivor Madagascar: 9th/18 (4-3-2)
Pokepat's Survivor Costa Rica - All-Stars: 6th (4-2)
Pokepat's Survivor New Zealand - Fails vs. Faves: 4th/22 (3-1)
L and J's Survivor Brazil: Runner-Up/18 (4-3)
L and J's Survivor All-Stars: 13th/20 (9-4)
Chillum's Survivor Jamaica: Runner-Up/16 (4-3 jury vote)
Chillum's Survivor New Zealand: 3rd/16 (1-0)
M&N's Survivor Taiwan: 18th/18 (5-1)
M&N's Survivor Easter Islands: 24th/24 (5-1)
Zombie's Big Brother - Cosa Nostra: 8th/16 (3-2)
Brandon's Survivor Mamanuca: Runner-Up/18 (2-0)
JRBB7 - The Agency: 13th/16 (Walked)
Ian's Survivor - East Blue: 17th/18 (4-3-1)
Gumball's Survivor - Borneo: 10th/16 (5*-5*; 5-5; Rock Draw)
MDR - Season 6: 3rd/12
MDR - All-Stars 2: 2nd/12
MDR - Season 8: 7th/15
MDR - Season 9: 4th/12
MDR - BOTS: 10th/14
MDR - All-Stars 3: 7th/12
MDR - Second Chances 3: TBA/14

Group Game Awards:
Survivor City: Player of the Season
Pokepat's Survivor Madagascar: #ROBBED Award
Pokepat's Survivor All-Stars: Biggest Surprise
Patsy's Big Brother: Hero of the Season
L&J's Survivor Brazil: Villain of the Season
Brandon's Survivor Mamanuca: Hero of the Season
Chillum's Survivor New Zealand: Villains of the Season


MAC & LIAM'S SURVIVOR WINNERS:
1. Mariana Islands: