Hello, my name is Tengaged's Thirstiest Vir- nvm
I'm 2️⃣0️⃣
From New Zealand 🇳🇿
Capricorn ♑️
Gay 🏳️‍🌈
INFP Personality (Mediator) 🧠

I love to write and use my creativity. I enjoy Horror and dark stories or sci-fi so my stories are usually about that. I'm also a huge fan of Drag Race and Survivor.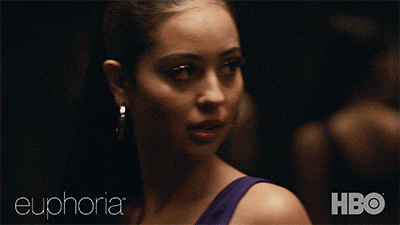 Saddest Moments for me on tv

http://i68.tinypic.com/10ntdhw.gif



Top 5 1/2 shows

1. Game of Thrones
2. RuPaul's Drag Race
3. American Horror Story
4. Harper's Island
5. Australian Survivor

_____ Anti-Hero Strategic Threat Brains ______


🌴SURVIVOR ORG GAMES:

1. Atomic's Survivor Nova Scotia: 6th/20th
(First ever ORG, jury said I had a high chance of winning. I was awarded Player Of The Season)

2. Only One Left S2: 14th/20th

3. Birch's Survivor Witchcraft: Salem (S1): 9th/18th

4. Rod's Survivor S3 Solomon Islands: 2nd/18th
(Awarded joint POTS. Lost in 4-4-0/1-0 vote)

5. Traveller's Survivor S4 New Earth: 12th/20th

(Ranking of org games I've played)
1. Atomic Survivor: Nova Scotia
2. Rod's Survivor S3
3. Witchcraft Survivor: Salem
4. Traveller's Survivor S4
5. Only One Left S2

Potentials:
-TASE
-The Wish ?

🌴SURVIVOR GROUP GAMES:

Chillum's Survivor New Zealand: 1st/16th
(Won in a 7-0 vote. Won Player of the Season award)

C&A's Survivor Delilah's Forest:
1st/19th
(Won 7-1 vote, Won Player Of The Season and Villain award. Played like Rob in Redemption Island)

Brandon's Survivor Mamacuma: 1st/16th
(Won to a 2-0-0 vote, dominated the season and also winning Villain of the Season)

WANJ's Survivor Australia: 1st/18th
(Was ranked 2nd best winner and awarded Player of the Season)

OhNatalie's Survivor Japan: 1st/18th

TRGG12's Survivor Mystery Island: 1st/14th
(Was awarded for Physical threat)

Subfriend's Survivor City: 2nd/13th
(More invested with WANJ's Survivor, helped Lliiaamm win)

TheHawk's Season 1: 3rd/20th
(Was apart of biggest move of the season. Was the final Juror)

TRGG19's Whodunnit: 5th/13th
(Caused a lot of drama by splitting the cast in half)

TRGG14's All-Stars: 7th/16th
(Was only removed because of no wifi)

Suitman's Survivor Whakaari: 9th/20th
(Always on the bottom. The cast were clique like and no wiggle room.)

Bingo21's Survivor Laos: 12th/18th
(Med Evac'ed)

Leli14's Survivor Kiribati: 13th/16th
(Med Evac'ed)
——————————————————————

👑👠 DRAG RACE HERSTORY:

Talian's Drag Race Season 3 (Mustard Monroe) 1st/9th
(First ever win in a non-cancelled series)

Foxy Games Drag Race (Miracle Monroe) 1st/10th
(Only won due to Host's cancellation and declaring me the winner)

Angel and Henny's Drag Race Season 1 (Monster Monroe) 4th/10th (Runner-Up, Robbed tbqh)

Tayvie's Drag Race Season 21 (Miracle Monroe) 5th/18th
(Let the person who I was up against win because I felt like they deserved it more then me. 2nd season I ever played)

Slothy's Drag Race Season 1 (Miracle Monroe) 8th/14th
(Won Miss Congeniality)

Omen's Drag Race Season 1 (Miracle Monroe) 9th/14th
(Left the competition due to sickness)

Omen's Drag Race Season 2 (Miracle Monroe) 2nd/14th
(Was brought back in a twist)

Omen's All-Star Drag Race (Miracle Monroe) 8th/14th
(1st pick to be brought into All-Stars/Robbed due to comeback challenge)

Analiese's Drag Race Season 8 (Miracle Monroe) 10th/14th

9/11's Drag Race Season 1 (Amber Alert) 13th/23rd
(First ever season played)


HAUS OF MONROE:

Madame Monroe (Drag Founder)
Mother Monroe (Madame's Daughter, main mother)
Miracle Monroe (Fishy queen) - MAIN
Monster Monroe (Spooky queen)
Mystery Monroe (Chameleon queen)
Medusa Monroe (Spooky queen/Fishy queen)
Mustard Monroe (Campy queen)
Michelle Minxx Monroe (Pageant queen)
Merida Monroe (Irish queen)
Miss Mo'Nique Monroe (Queen of Colour)
Madison Maddox-Monroe (Richbitch Queen)
Morticia Monroe (Vampire Queen)
Mac Kiwi Monroe (New Zealand Queen)
Modern Monroe (Pageant Queen, Upper Class)
Mary Beth Methbeth Monroe (Meme Queen)

Extended Haus of Monroe:
Amber Alert
Alexandrama
Clitney Monroe (From lliiaamm)

HAUS OF QUARTZ:
Quartz
Smoky Quartz
Rose Quartz
Milky Quartz
Blue Quartz
Tiger's Eye
Jasper
Onyx
Agate
————————————-


Nudes for a gift? I wanna get female designs!