Hello, my name is Winston won BB20. Yes k thx bye x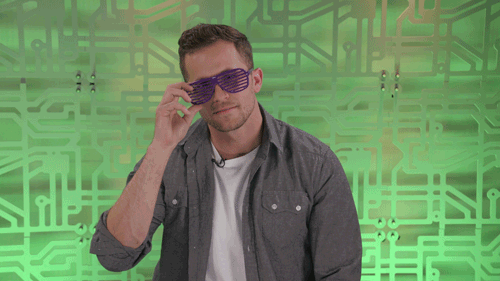 J2999 - YOUR FAMILY IS TRASH. YOU ARE TRASH. EVERYTHING YOU DO IS A B S O L U T E TRASH. YOU DO ALL THIS SHIT ON TENGAGED LIKE ANYONE GIVES A FUCK. GET OVER YOURSELF. YOU ARE A NASTY TROLL WHO CLEARLY HAS NO GRIP ON REALITY. YOU ANNOY ME AND MAKE ME WANT TO VOMIT. LIKE MY FUCKING GOD WHERE DDO YOU GET OFF. YOU ARE SELF CENTERED AND TRASHY AND JUSTT...UGGGGGHHHH GET A CLUE, GET OFF TENGAGED AND GET. THE. FUCK. OUT. WORTHLESS PIECE OF SHIT AND LEARN SOME, IN THE WORDS OF ALL MIGHTY AREATHA, R-E-S-P-E-C-T. BAI
https://tengaged.com/blog/J2999/8604036/bb20-true-tea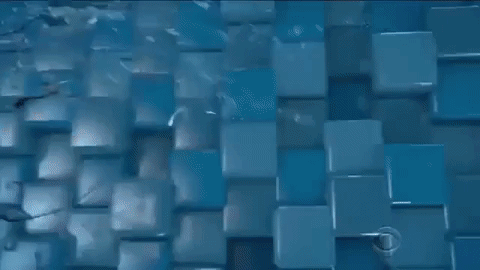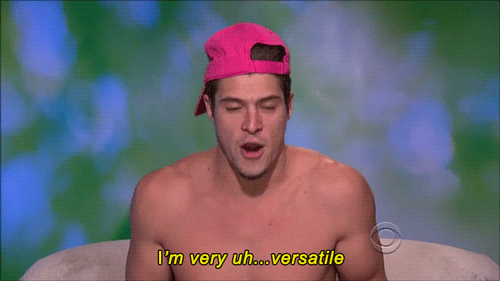 UK DATES:
Joined: 17/09/17
Yellow: 23/09/17
Orange: 29/09/17
Light Green: 03/12/17
Dark Green: 19/01/18
Blue: 19/01/18
Purple: 19/01/18
Red: 19/01/18

Ranked Top 700: 21/02/18
Ranked Top 200: 15/12/18

Frats:
The Frat: 07/10/18 -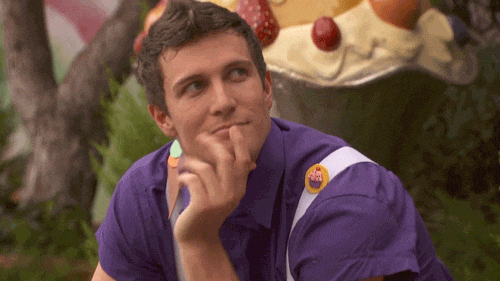 Won Hunger 4 times
https://tengaged.com/game/182210
https://tengaged.com/game/183578
https://tengaged.com/game/189649
https://tengaged.com/game/190244

COMP BEST SCORES (With 100 secs):
Zoo ---> 210
Sum Me ---> 174
Count Me ---> 171
Find Me ---> 143
Words ---> 144

150 secs:
Zoo- 305
Sum Me- 201
Count Me- 194
Find Me- 157
Words- 145

4th Out of 100 in Aquamarine's 100 days of voting //

1st out of 18 in Latisha/Bjorn's CBB ~ As Peter Andre, 7-2 vote
1st out of 18 in Latisha's CBB S5 ~ As Gordon Ramsay, 6-2 vote

Group Games:
[1st out of 14] - Bonework's The Challenge S1
[1st out of 15] - Nick's Reality S2: The Bird Cage
[2nd out of 21] - JGF S1: Inferno
[9th out of 12] - JGF S2: Capture
[4th out of 16] The Power Struggle
[2nd out of 10] - The Challenge S2: Battle Lines ~ with Silver09
[5th out of 26] - Cereal's The Challenge
[13th out of 24] - Suitman's FN S5: Ghost Island
[10th out of 14] - Suitman's FN S6: I'm A Celeb
[5th out of 20] - Suitman's FN S8: Twisted Stars
[12th out of 24] - Suitman's FN S9: Cutthroat
[2nd out of 13] - Suitman's FN S10: Rivals ~ with Manalord


Big Brother:
[3rd out of 16] - JAR Big Brother Season 5 ~Underdog of Season & TG's favourite player~ // 1-0
[6th out of 18] - JRays Big Brother Season 1 // 3-0
[3rd out of 15] - BB: Just Desserts // 1-0
[2nd out of 15] - Magic Big Brother Season 2 - Poll at F3
[2nd out of 20] - Burger's BB S3 // 5-4
[6th out of 16] - Burger's BB S5 (All-Stars) // 2-1
[5th out of 18] - Burger's BB S7 ~Fan favourite, Hero of the Season, Friendship of the Season w/ Jack (thepermanentone) // 1-1 ---> 2-1
[5th out of 16] - Burger's BB S8: Blood vs Water ~Best duo w/ Jack (thepermanentone) // 1-1 ----> 2-1
[3rd out of 16] - Burger's BB S10: Final Reckoning // 1-0 ~Hero of the Season~
[3rd out of 10] - Elimination Game S5 // 1-0
[3rd out of 18] - Elimination Game S6 // 1-0
[3rd out of 16] - Melinda's Fast Stars
[3rd out of 15] - Nerd Herd CBB ~Player of the Season & Hero of the season~ // 1-0
[10th out of 16] - Big Brother: Circus // 4-3
[6th out of 10] - Kyle's Fast BBUS Skype S1 // 2-1
[2nd out of 10] - Kyle's Fast BBUS Skype S2 // 4-3
[2nd out of 12] - Latisha's Fast BB S1 // 5-2
[2nd out of 8] - Zac's Fast BB S19 // 4-1
[5th out of 14] - Josh742's Quick BB
[7th out of 16] - Joey's BB Season 4: Dynamic Duos // 3-1
[8th out of 18] - Zombie's BB Die Hard // 5-0
[13th out of 17] - BBUK Season 5: Bad Blood
[11th out of 16] - Suitman's BB Season 7 // 6-2
[9th out of 16] - Suitman's BB Season 8: Blood vs Water // 5-1
[10th out of 18] - Suitman's BB Season 10: Eruption // 4-3

Survivor:
[3rd out of 21] - YouTube Survivor Season 5 (ORG) // 1-0 ~ Player of the Season, Best Physical player of the Season, Best Social player of the Season, Hero of the Season ~
[7th out of 16] - M&N's Survivor S15: Ethiopia // 3-2-2
[6th out of 20] - M&N's Survivor S18: San Marino - Won 'most surprising castaway' https://tengaged.com/group/8541-mns-survivor-san-marino-botb/forum/topic/21947754/21 // 3-2*-1*

[4th out of 16] - Cutthroat Survivor S1: Rasdhu // 3-1
[13th out of 18] - Cutthroat Survivor S10: Melanesia (BvW, partner Vlad21) // 3*-1*-1-1-1/3-1
1st out of 10] - A Cutthroat Christmas // 4-3-0
[2nd out of 16] - Big Ben's Survivor S3: Mongolia ~ An F2 // 4-3
[15th out of 20] - Big Ben's Survivor S6: All Stars // 3-1-1*
[2nd out of 20] - Vlad's Survivor S3: Antigua~ An F3
[7th out of 16] - Vlad's Survivor S4: Tanzania // 4-3 ~ Strategic player of the Season
[2nd out of 16] - Jacob's Survivor S1: Mexico ~ An F2 // 4-3
[2nd out of 18] - JSB's Reality Games: S1 ~ An F3 // 4-2-1
[2nd out of 18] - JSB's Reality Games: S2 ~ An F6 (Poll)
[3rd out of 16] - MSurvivor Reborn S1 // 1-0 ~ Player of the Season, Fan Fave
[3rd out of 18] - Mud Survivor S14/Robin Survivor: P2P // 1-0
[9th out of 33] - Mud Survior S17: Mud Island
[6th out of 16] - Will's Survivor S1: New Guinea // 4(0)-2(0)/3-3/2-2/Rock Draw
[5th out of 18] - Noah's Survivor S14: Russia // 3-2
[6th out of 18] - Pokepat's Survivor S7: Canary Islands // 5-1
[8th out of 16] - Slothy's Survivor S1: Maldives // 4-4 -> 4-2 ~ Hero of the Season
[10th out of 18] - Julian's Survivor S12: Tuvalu // 6-3-1
[11th out of 18] J&J's Survivor Principe Islands // 5-5/4-4/Rock Draw
12th out of 18] - Kara's Survivor S4: Koâh Rong // 3-1
[7th out of 12] - Will's Survivor: Nauru // 4-2-1
[9th out of 18] - Kardashley Survivor S1 (voted out with 1 vote, 2 idols played- 5*-3*-1 :/)
[5th out of 18] - Kardashley Survivor S2 // 3-2
[13th out of 16] - BENLINUS' Survivor S16: Canaima // 2*-2-1 ~ Most Robbed
[9th out of 18] - Jive's Island Survivor S2: 5-2-1-1


Favourite Group Game Moments: https://tengaged.com/group/8541-mns-survivor-san-marino-botb/forum/topic/21905993

https://tengaged.com/group/7404-the-power-struggle/forum/topic/21169364





Frookies:
1-xxxxxxxxxxxxxxxxxxxxxxxxxxxxxxxxxxxxxxxxxxxxxx 46
2-xxxxxxxxxxxxxxxxxxxxxxxxxxxxxxxxxxxxxxxxxxxxx 45
---------------------------------------
3-xxxxxxxxxxxxxxxxxxxxxxxxxxxxx 29
4-xxxxxxxxxxxxxxxx 16
5-xxxxxxxxxxxxxxxxxx 18
6-xxxxxxxxxxxxxxxxxxxxxxxxxxxx 28
7-xxxxxxxxxxxxxx 14
8-xxxxxxxxxxxxxxxx 16
9-xxxxxxxxxxxxxxxx 16
-------------------------------------
10-xxxxxxxxxxxxxxxx 16
11-xxxxxxxxxx 10
12-xxxxxxxx 8
13-xxxxxxxxxxxxxxx 15


Finals:
Win 5-2 vs Supitsmark (1st ever frooks)
Lose 3-4 vs jasxo
Win 5-2 vs ChubbyHuggs
Win 5-2 vs ninaboninacrown
Lose 0-5 vs Question
Lose 3-3 vs TheKingSniffer
Win 4-3 vs TheGreatJake
Win 5-2 vs colehausman271
Win 3-3 vs ryanp22792
Lose 2-4 vs LoveLife
Lose 2-2 vs _Adidas_
Win 5-2 vs Haliem24
Lose 3-4 vs Walker
Lose 3-3 vs colehausman271
Win 4-3 vs BklynTracey
Lose 3-4 vs Alvino
Lose 2-5 vs Path
Lose 3-4 vs scooby0000
Win 4-3 vs anthousai
Lose 3-4 vs KingBreezyy
Lose 3-4 vs Shanathon
Win 4-2 vs Halloween
Win 4-3 vs ImNotKyler
Lose 3-4 vs TaraG
Lose 3-4 vs Giovaniely
Lose 2-5 vs Brxan
Win 5-2 vs Philip13
Lose 2-4 vs Boy3shooter
Win 4-3 vs StarySky
Lose 3-4 vs Alvino
Win 4-3 vs Spartagow
Lose 0-7 vs Bambino
Win 5-2 vs Valentinno
Win 4-3 vs RobbX2
Lose 3-4 vs Path
Lose 1-6 vs Alvino
Win 4-2 vs GothicZebra
Lose 3-4 vs Petro
Lose 3-4 vs Alvino
Win 6-1 vs AshleyIocco
Lose 2-5 vs WorkBitch
Win 4-1 vs RobbX2
Lose 3-4 vs WhateverTheF
Lose 3-4 vs RedFabFoxy
Lose 3-4 vs Birks4444
Lose 3-3 vs Roshy
Win 7-0 vs RedFabFoxy (250th game Charity)
Win 5-2 vs EyooMarcus
Win 5-2 vs Nikki47
Win 5-2 vs RobbX2
Win 3-3 vs Alvino
Win 5-2 vs Colehausman271
Win 4-3 vs Bella1
Lose 3-4 vs Question
Win 5-2 vs Colehausman271
Lose 3-4 vs Arizona_
Lose 2-4 vs RobbX2
Lose 3-4 vs Nathanmb (still won 9/9 vetoes)
Win 4-1 vs Rozlyn
Win 5-2 vs RobbX2
Lose 1-6 vs Bambino
Win 4-3 vs RobbX2
Win 5-2 vs Jussy007
Win 4-3 vs Ikesan
Lose 2-5 vs EliotWhi
Lose 2-5 vs Vlad21
Win 5-2 vs Question
Lose 2-4 vs XxLoveWaikaxX
Win 5-2 vs jjvawesomeness0511
Win 3-3 vs WannaBeeFriends
Lose 2-5 vs WhateverTheF
Lose 2-4 vs Bluejay762
Win 4-2 vs HawaiianBruh
Lose 3-4 vs MartaGH12_
Lose 3-4 vs Legacy7
Win 4-3 vs CHEYSHIFFLETT
Lose 3-4 vs spartagow
Win 5-2 vs TaraG
Win 6-1 vs BluJay112
Win 5-2 vs Colehausman271
Lose 3-4 vs Benp428
Win 3-3 vs Crimsonteer
Win 4-2 vs GrrrImABear
Lose 2-5 vs GrrrImABear
Lose 2-5 vs BigBrotherDonny
Win 5-2 vs Blitszims
Win 5-2 vs capguy1
Win 4-2 vs RedFabFoxy
Lose 3-4 vs WhateverTheF
Lose 2-5 vs BrittBritt
Won 7-0 vs RedFabFoxy (5000 karma charity)

Favourite frooks game:
https://tengaged.com/game/186669




Big Brother Favourites (Top 2 each gender)
US:
S16- Zach (9th) & Cody (2nd) / Nicole (7th) & Victoria (3rd)
S17- John (4th) & Clay (12th) / Jackie (10th) & Becky (9th)
S18- Paulie (8th) & Corey (4th) / Nicole (1st) & Michelle (7th)
S19- Cody (11th) & Jason (7th) / Alex (5th) & Jessica (12th)
S20- Winston (14th) & Brett (6th) / Angela (4th) & Haleigh (7th)

Canada:
S1- Alec (8th) & AJ (9th) / Talla (4th) & Jillian (1st)
S2- Jon (1st) & Adel (5th) / Neda (3rd) & Heather (4th)
S3- Zach (6th) & Kevin (9th) / Ashleigh (3rd) & Pilar (5th)
S4- Ramsey (9th) & Tim (3rd) / Cassandra (hands down best) (4th) & Nikki (6th)
S5- Kevin (1st) & Demetres (3rd) / Neda (11th) & Ika (4th)
S6- Jesse (14th) & Hamza (12th) / Paras (1st) & Maddy (5th)

Hell's Kitchen favourites-
S1- Michael (1st) & Ralph (2nd) / Elsie (4th) & Jessica (3rd)
S2- Garrett (5th) & Gabe (10th) / Heather (1st) & Virginia (2nd)
S3- Vinnie (8th) & Rock (1st) / Bonnie (2nd) & Jen (3rd)
S4- Louross (7th) & Petrozza (2nd) / Christina (1st) & Corey (3rd)
S5- Giovanni (6th) & Robert (5th) / Andrea (3rd) & Paula (2nd)
S6- Van (6th) & Kevin (2nd) / Tennille (4th) & Amanda (9th)
S7- Ed (6th) & Jay (2nd) / Holli (1st) & Nilka (7th)
S8- Vinny (7th) & Louis (12th) / Jillian (3rd) & Nona (1st)
S9- Will (2nd) & Tommy (4th) / Elizabeth (6th) & Jennifer (5th)
S10- Brian (7th) & Justin (2nd) / Dana (3rd) & Christina (1st)
S11- Jon (3rd) & Anthony (7th) / Ja'Nel (1st) & Mary (2nd)
S12- Scott (1st) & Jason (2nd) / Rochelle (4th) & Melanie (3rd)
S13- Fernando (8th) & Santos (6th) / Sade (3rd) & Jennifer (4th)
S14- Adam (10th) & Milly (4th) / Meghan (1st) & Michelle (3rd)
S15- Frank (7th) & Chad (9th) / Ashley (3rd) & Kristin (2nd)
S16- Koop (11th) & Devin (7th) / Ryan (1st) & Heidi (3rd)
S17: All Stars- Van (10th) & Nick (3rd) / Dana (9th) & Michelle (1st)
S18: Rookies vs Veterans- Chris (13th) & Bret (TBA) / Mia (TBA) & Heather (TBA) <-- CURRENT SEASON

The Apprentice UK:
S1- James (4th) & Paul (3rd) / Saira (2nd) & Rachel (9th)
S2- Syed (5th) & Paul (4th) / Michelle (1st) & Jo (9th)
S3- Simon (1st) & Tre (4th) / Naomi (6th) & Kristina (2nd)
S4- Lee (1st) & Alex (4th) / Helene (3rd) & Claire (2nd)
S5- Ben (7th) & Howard (6th) / Debra (3rd) & Kate (2nd)
S6- Chris (2nd) & Alex (10th) / Stella (1st) & Joanna (4th)
S7- Jim (4th) & Leon (8th) / Helen (2nd) & Susan (3rd)
S8- Ricky (1st) & Stephen (6th) / Jade (4th) & Gabrielle (7th)
S9- Kurt (10th) & Neil (4th) / Leah (1st) & Luisa (2nd)
S10- James (9th) & Sanjay (6th) / Roisin (4th) & Katie (7th)
S11- David (9th) & Scott (8th) / Charleine (5th) & Vana (2nd)
S12- Courtney (2nd) & Karthik (11th) / Jessica (4th) & Frances (3rd)
S13- Harrison (7th) & Andrew (11th) / Jade (6th) & Elizabeth (4th)
S14- Daniel (3rd) & Tom (8th) / Sian (1st) & Jackie (7th)

I'm A Celeb:
S3- Peter Andre (3rd) & Lord Brocket (4th) / Kerry Katona (1st) & Jennie Bond (2nd)
S6- Matt Willis (1st) & Jason Donovan (3rd) / Myleene Klass (2nd) & Phina Oruche (8th)
S7- Christopher Biggins (1st) & J Brown (3rd) / Anna Ryder Richardson (6th) & Janice Dickinson (2nd)
S8- Joe Swash (1st) & Simon Webbe (5th) / Nicola McLean (6th) & Martina Navratilova (2nd)
S9- Gino D'Acampo (1st) & George Hamilton (7th) / Kim Woodburn (2nd) & Sabrina Washington (6th)
S10- Dom Joly (4th) & Shaun Ryder (2nd) / Stacey Solomon (1st) & Kayla Collins (5th)
S11- Mark Wright (2nd) & Antony Cotton (3rd) / Lorraine Chase (8th) & Jessica-Jane Clement (7th)
S12- Hugo Taylor (5th) & Eric Bristow (4th) / Ashley Roberts (2nd) & Charlie Brooks (1st)
S13- Kian Egan (1st) & Joey Essex (4th) / Amy Willerton (5th) & Rebecca Adlington (6th)
S14- Tinchy Stryder (5th) & Jake Quickenden (2nd) / Melanie Sykes (3rd) & Kendra Wilkinson (6th)
S15- Kieron Dyer (4th) & Duncan Bannatyne (7th) / Vicky Pattison (1st) & Jorgie Porter (5th)
S16- Adam Thomas (3rd) & Joel Dommett (2nd) / Scarlet Moffatt (1st) & Sam Quek (4th)
S17- Jamie Lomas (2nd) & Dennis Wise (6th) / Jennie McAlpine (4th) & Georgia Toffolo (1st)
S18- Harry Redknapp (1st) & Nick Knowles (6th) & John Barrowman (3rd) / Anne Hegerty (7th) & Emily Atack (2nd)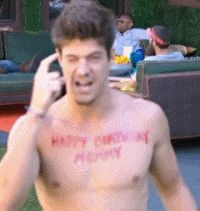 I've just been thinking
I really like the numbers in your name
and if you take out the two
that's 999
and that's usually the cap of maximum items in video games
and that means you cant really die
so like
what If
you cant die and we work together to win
---- Kolby // ThePug




Admin
40T$
J2999

Admin to user:J2999 0 min 40T$ added to J2999

Congrats!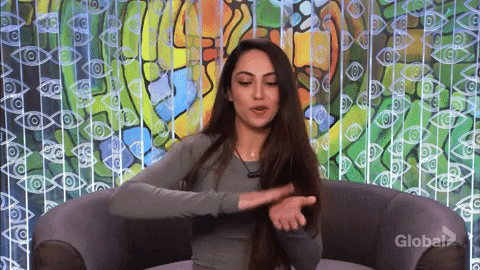 https://tengaged.com/blog/J2999/8365040/statistics

Love Football❤️⚽️



Permanent reminder alanb1 is the best

BigBrotherDonny is my son
Apparently Alan is too
But Ryan is my favourite son

RYAN I ACTUALLY MISS YOU SO MUCH KING ;(

Honestly Lake is the realest king I've known on this site #FrooksBud #Neda #Dallas

Chill is bæ xx

https://tengaged.com/game/179020
actually became close with my king this game! he won love it for him x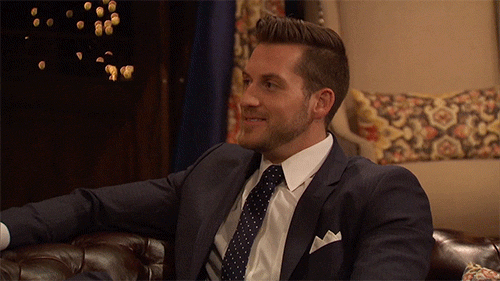 BigBrotherDonny 46 min ago
at this point I'm not even mad James left. He worded it perfectly by saying at least he had control over this. Were there flaws in the competition? Yeah. Were there flaws in James? A big yes.

I realized I'm just sad we lost a player. He was hard to handle, but a player. He literally had a monumental hand in 3/4 of the first 4 deaths.

But after thinking more.... everyone left is a player.

Like we truly are blessed with this season.

Think about this for a minute—
-a split cornucopia
-zero showmances
-no sheep
-no fame mongers

Whether you like or hate this cast, every fan at least HAS an opinion. And honestly, I'd rather have a cast of 30 opinionated, diverse, sometimes controversial players over a house full of people scared to speak or make moves in fears that it will hurt their image. I could not tell you how much these past years I've felt nothing for certain players. This season, I either love them or love to root against them. It revived a love of this game for me.

James leaving hurts from a personal perspective, and although I would've rather anyone left over him, I'm glad he left this way. The stars aligned for one of the most wacky eliminations for him.

Love him or hate him, James has to go down as one of the most polarizing hunger players.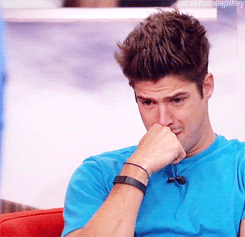 http://prntscr.com/kbhvs5 - JonMcGillis

J2999
Jul 24, 2018 by Thirteen
J2999

Now I can see why people make entire multi accounts dedicated to trying to hurt you because it is what you deserve. God bless whoever is enlightened enough to hate you. The fact people do is proof there is hope for this ugly world. You don't deserve to be happy because you are a worthless, subhuman pile of slop.

Your daughter? Must be horrible to grow up with a father like you. I feel sorry for her. J2999
Sent by Thirteen,Jul 24, 2018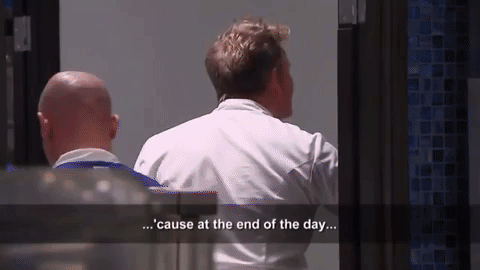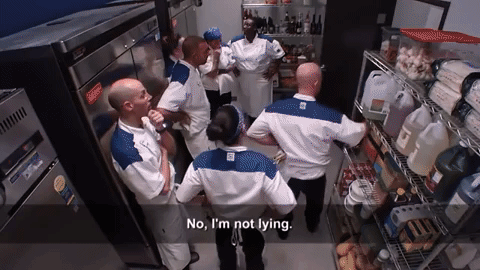 29 min ago
alanb1 6 points OUT
J2999 4 points OUT

STARS:
Stars #501 WINNER - https://tengaged.com/poll/bigbrother-game-185445

Housemate J2999 enrolled in Stars.
Paid: 207.5 T$

Nominated for 8th vs EliotWhi - 37.9%
Nominated for 6th vs Ali123Francesca - 34.6%
Nominated for 4th vs mancebo - 41.1%
Final 3 vs Survivor8 / Ghrocky100 - 46.5% (vs 33.9% vs 19.6%)