Hello, my name is miss americana and the heartbreak prince

https://tengaged.com/poll/bigbrother-game-193748



i'm the sweetest bitch you'll ever meet, but do not fuck with me.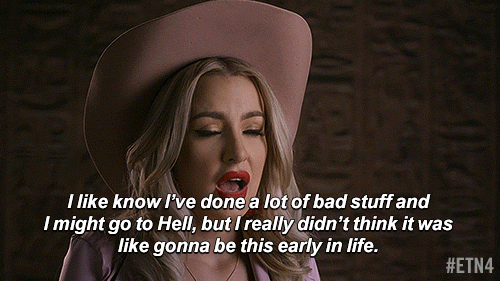 highest merge streak: 18
current merge streak: fuck you eli ortiz I love sameed27

I bury hatchets but I keep maps of where I put them.

~in cahoots with princevans~

💙classicaz5 11/15/18 - forever💙

I swear I don't love the drama, it loves me.




BrittBritt 0 min ago
MOVES TO CANADA WITH LEX AND SPENDS THE REST OF MY SAVINGS ON BOTTLES OF WINE

Aug 6, 2019 by paul028
lexeyjane could push me down the stairs, throw me off a cliff, punch me in the face and id still say thank you :3

annoying taylor swift obsessed gold level
Jun 13, 2019 by abrogated

Fun fact:
DaddyDev, Jun 15, 2019
lexeyjane literally just won pink box 40 drunk

lexeyjane You are the JENNA from the challenge of tengaged! PRETTY <3 KIND <3 FUNNY <3 and I love ur sense of humour and u as a person! I know ppl's go to insult to u is you have no personality but ppl who say that r retarded coz they dont know u. Ur amazing <3
PROLLY COZ UR FANCY OH OH OH OH -2388

ur pretty
Sent by EliOrtiz1234,Jun 18, 2019

RoseMaria 7 min ago
you can buy a shop lexey but too bad you cant buy a personality

I like your eyebrows
Sent by Scononduders,Aug 4, 2019

Thirteen 0 min ago
Lexeyjane carving the number 13 in my body. It is Taylor Swift's favorite number I have been told.