Hello, my name is Alex Jackson
I am a dude who wants to have fun, and will do anything to win.
Winner of big brother 24 and future Disney voice actor/director
MARKIPLIER IS BAE
My big sister whom I adore ♥ virgie88
You mess with her, you mess with me ツ


group games
Jimbo's survivor season 1- 10th out of 16
Stunz hunger games season 16- 2nd out of 24 (3 kills)
Stunz hunger games season 18- 5th out of 24
Globetrotters season 3- 8th of 14
Jimbo's survivor season 5- 9th out of 20
The voice season 2 (lauren jade)- 4th out of 48
Fright in the night season 4- win
Fright in the night season all stars- win
Max's Survivor Turkey- 1st out of 16
Gaiaphagee's Survivor Burkina Faso- 3rd out of 18
Julian's Survivor 1- 13th out of 16th
Big Ben's Survivor Maldives- 3rd out of 24
Matt's Survivor Cuba- 10th out of 18
Gaiaphagee's Survivor Season 39- 3rd out of 18
Ali's Trends Stars War- 5th out of 16
Njkoda13's Survivor Peru: 7th out of 16
Devon's Survivor: 18th out of 18
Noah's Survivor San Juan Del Sur: 1st out of 22
Matt's Survivor All Stars: 9th out of 20
Trinity Survivor 2: 8th out of 21
Liam's The Challenge: Cold War: 1st out of 18
iSurvivor: Easter Island: 8th out of 17
BigBen's Survivor: Nicaragua: 6th out of 20
Kara's Survivor Philippines: 1st out of 18
GRS Big Brother 3- Dynamic Duos: 4th out of 12
Cutthroat Survivor 6: Anambas 6th out of 16
James' Big Brother 3 Vices & Virtues: 3rd out of 16

Gift list (will gift I promise)(in order of importance)
virgie88 (X2)
Jakehou97

ghrocky100
Alex is my best friend. No doubt. Hes always there for me. We dated once and when i told him i was a lesbian and couldnt date him anymore even tho i really cared for him, he just said ok lets stay friends and he helped me come out and a lot of my friends come from him and hes helped me so much here. I would love for u to gift Alex because he has been feeling down sometimes latelyand i know he sometimes feels alone and i think this would make him happy

Sent by JourdanBabyXoXo,May 27, 2016

Alex I genuinely love you so much as a person (no homo though). Ever since we met in The Nosebleed Section we immediately connected. I think something that brought our friendship closer was when I joined your birthday charity. Honestly since then you have been one of my closest friends on this website. You may never reply to messages or snapchats, but you are still one of the go to people I talk to. Every time I am feeling down, I love seeing that you ask if I am okay because it proves that you really care and i need someone that I can rant to and they listen. I have said many times that if you ever need anything I will be there for you, and that statement is still valid, hell, it's even more valid since I love speaking to you. I hope that we can stay this close forever (without you taking forever to respond) and I really hope we can do that meetup. ❤️❤️- boicam77

---[][] If
---[][] You're
[][][][][] A
---[][] Christian
---[][] Post
---[][] This
---[][] :)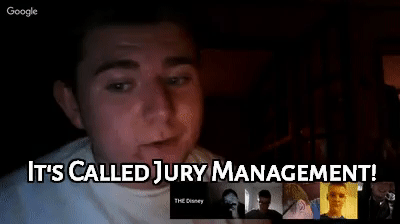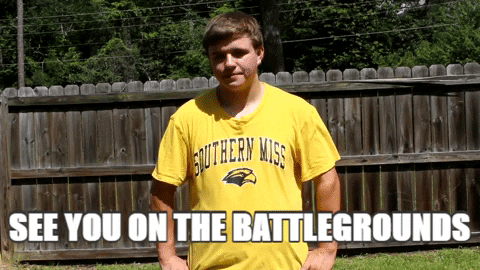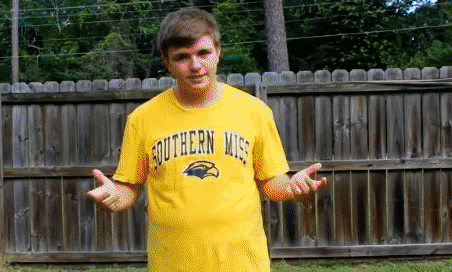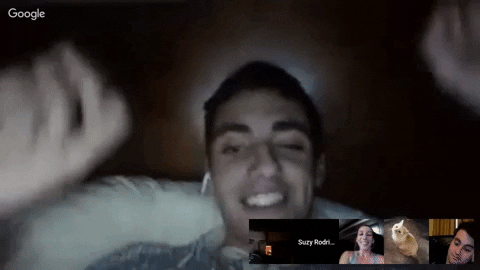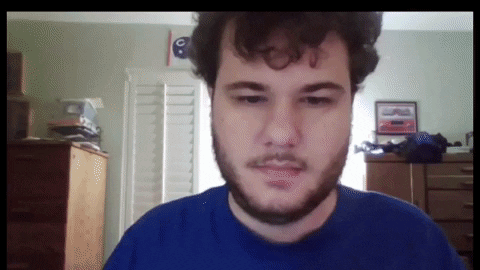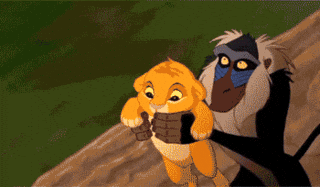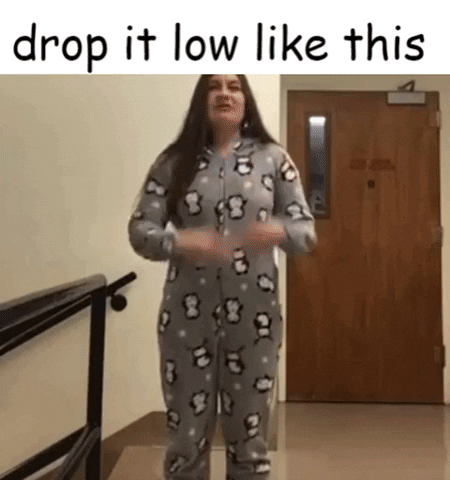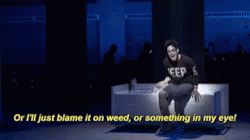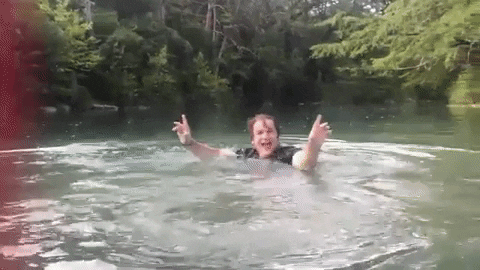 Vanessa sees Johnny Mac
Vanessa "Johnny Mac!"
JMac "Hi"
Vanessa "how you doin"
JMac "Eating a carrot"
Vanessa "You just Johnny Mackin around?"
JMac "i didnt know i was a verb"
Vanessa "Your'e so much more than a verb"
JMac "I'm an adjective?"

Paul: Miley Cryus' new album went back to country
Alex: It's cuz she stopped doing drugs?
Kevin: What?
Alex: She stopped doing drugs
Kevin: Not doing drugs makes you go country?!

"Watching Jonathan soar through the air reminds me of the movie Mean Girls, because Jonathan Bennett never stops talking about how he was in the movie Mean Girls"- Tom Green

Iantengaged stole my profile

LOVE YOU MATT64
YOU WILL BE REMEMBERED
Rest In Peace Matt64, July 26, 2001 - March 29, 2018.
Check my blog: http://www.tengaged.com/blog/ghrocky100