Hello, my name is Josh Is My Perfect Prince♥️
Shadyass Bitch Pops Loretta❤️

Josh ❤️My Forever♥️
11-30-21- forever ♥️🥰♥️

❤Thumplyn❤
thumper91 11 -You have to break the rating scale because mean more to me then anyone else period are my everything. I have enjoyed every second of the 2 months we have talked care and love you more everyday are such a special incredible person. I can't wait to travel to see you think about it more everyday. You said I was beyond perfect but you give the word perfect a definition for me with how amazing you are enjoy every game, conversation, call or anything else that involves you my number 1 and babe forever. I love you so much ❤



joshlyn34 3 min ago
I love Lauren that is all

joshlyn34 — Today at 3:54 AM
Awwww my thumplyn :p I'm all yours forever babe

joshlyn34 — Today at 10:13 PM
I love you btw dance with me under the stars when we star gaze please

For the longest time i thought i wasnt meant to be happy then you came into my life and showed me i had a purpose more than just living till i died you make me wanna be a better person everyday you are so perfect and different and no one could ever compare to you. you are one of a kind and incredibly selfless and i could never lose you ever nor would i ever imagine it ever happen. you are my person ♥️

https://tengaged.com/blog/joshlyn34/9762297/pyn

joshlyn34 — Yesterday at 7:39 PM
Awww guess you went to bed early or just busy but just wanted to say you truly are my favorite hello in the morning and the time talking to you until go to bed is the best time ever enjoy every second and cant help falling more for you everyday that passes calling you babe and having you call me love now warmed my heart so much today. As you said in my pyn today cant wait to see what the future entails for us <3 whatever that is which hope is nothing short of perfect hope that it always includes you in mine Lauren because I have just never meant a more incredible amazing person deserving of my time or love so irreplaceable hugs. Truly am goi ng to miss you like insanely crazy when a bit busy on weekend but one thing for sure is no matter how busy I am will always be thinking about you love you so much.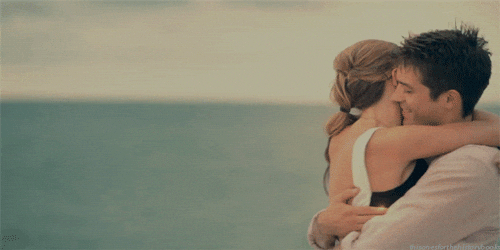 Thumper91 finished the challenge with 80 points
joshlyn34 finished the challenge with 80 points

joshlyn34 — Today at 6:03 PM
The meaning of love, trust, happiness, you make me feel like every step led me to you past failures because you fit so perfectly in what could ever want that randomly msging you that day was not concidence like feel like could of messaged let me sheep you to anyone in cast or world and most would of ignored or jokingly said yes. Instead led to something incredible feel every game mostly randomly ended up in together after until we starting mailing, then talking, then progressing to you being my forever was meant to be. You are everything that is amazing to me all in a single pure person who love more then anything else in entire world babe

Michelle is the love of my life and very special to me :)

[3/8/19, 12:14:33 AM] Seanyboy: I am rooting for you too sweet girl.. Don't let these people EVER make you ANY less sweet than you are. Xoxo

https://tengaged.com/blog/Thumper91/9743637/my-updated-gift-list


Shadyass, 12:37 AM
Lauren

Shadyass, 12:37 AM
I wish someone was trying to shoot you so I could stand in front of you and get shot for you

Shadyass, 12:37 AM
you are that good

Shadyass, 12:37 AM
i would die for you and im serious cause yuh know im a lunatic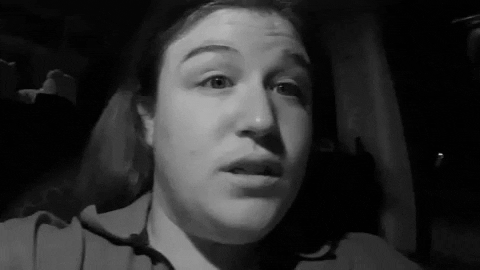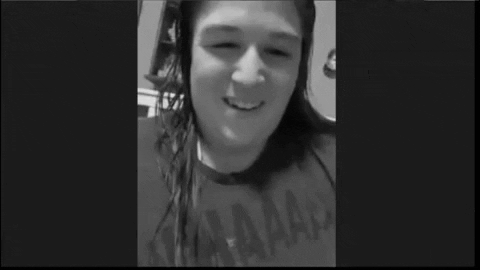 Josh742- 5.11.19- Forever <3





my favorite blog <33
https://tengaged.com/blog/C_Shizz96/8990156/happy-birthday-lauren

https://tengaged.com/blog/Vermills3737/9268110/happy-birthday-lauren



Engaged to Tayman14 January 4th, 2019
#Tayman14 <333333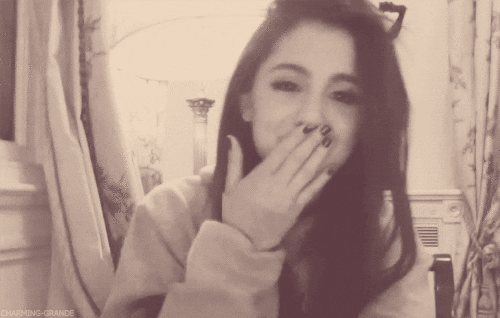 ★♥Winner of Stars 279♥★
http://www.tengaged.com/poll/bigbrother-game-111737

★♥Winner of Stars 443★♥
http://www.tengaged.com/poll/bigbrother-game-170909

♥★ Winner of Stars 535 ♥★
https://tengaged.com/poll/bigbrother-game-190959

♥★Winner of Stars 546♥★
https://tengaged.com/poll/bigbrother-game-192511

★♥Winner of Thgs ★♥
http://www.tengaged.com/game/123705
http://www.tengaged.com/game/126813
http://www.tengaged.com/game/174718
https://tengaged.com/game/188265
https://tengaged.com/game/189004
https://tengaged.com/game/189245

https://tengaged.com/game/216281

jay <3


Thumper91 ur honestly one of the nicest ppl ever and there was a day that she mailed me "what do you want from shops" and she gifted me for no reason 💞
and it was the days that everything was 1000ts! It was a bad day tbh and she really cheered me up and Lauren gives me faith in humanity and she deserves the WORLD <3333 💞

ItsAllGoodMan
Re: Hey stranger!!
Thumper91

I figured i wasn't good enough for you :/ but yeah i was like crazy into you 😊

ItsAllGoodMan
Re: Hey stranger!!
Thumper91

Because you're like drop dead gorgeous and the person everybody loves lol

Lauren 💖💖 Everyone, this is a girl who RANDOMLY messages me good morning and to have a great day sometimes. Like, who doesn't think she's the sweetest person here, I don't even know! We were in this rookies one day and became insta-friends. Since, when we cross paths I know I am with a really caring and really chill friend. Lauren, thank you for having such a kind and heart-warming presence on TG. You really know how to brighten people's day and I love you for that! 💖💖




Danny12 1 min ago
lauren youre too nice we all just want you to make payouts and be our friend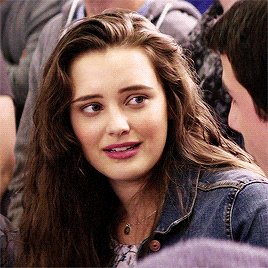 Jake, 3:14 PM
Laurennnn

Jake, 3:14 PM
If you get swapped away from me I will kill myself

Jake, 3:18 PM
Honestly the only reason Lauren has so much karma is because she gets carried in games

evergreen 45 min ago
it makes sense like how could u ever feel like shit with that look lauren flawlesss <3


[12/24/17, 2:32:13 AM] Sam // s73100: Lauren I tried typing a message to send you today, but there are just no words to simply describe how incredible you are... you're my person, my best friend, the one I can talk to about anything, the one I know is always there or me more than anyone else. You're an incredible, strong, amazing woman. And I love you to death. Thx for being there for me, good and bad. Love you forever <3


[12/17/17, 9:19:50 PM] Sam // s73100: Lauren's voice is so tender
[12/17/17, 9:19:55 PM] Sam // s73100: like it just soothes you listening to it


[8/15/17, 8:49:34 PM] Eric Da Silva: :O Perfect ! (inlove)
[8/15/17, 8:49:57 PM] Lauren :)<3: perfect? :P
[8/15/17, 8:50:09 PM] Eric Da Silva: Yeah you are! <3
[8/15/17, 8:50:16 PM] Eric Da Silva: Mrs. Da Silva !
[8/15/17, 8:50:24 PM] Eric Da Silva: hehe (giggle)

[9/23/17, 10:43:58 PM] Crayadian: RIGHT !!! fuck yes lauren but for some reason i want to have an odd number of children so im thinking its gunna have to be 13
[9/23/17, 10:44:09 PM] Crayadian: do you have solid birthing hips?
[9/23/17, 10:44:17 PM] Crayadian: this is going to be a lot on your body hun
[9/23/17, 10:44:31 PM] Crayadian: but you're a tough cookie i know you can handle it
[9/23/17, 10:44:49 PM] Crayadian: just be prepared to be birthing 11 pound babies every 9 months

[7/26/17, 6:04:27 PM] Greg (spike): Can we just get married already?
[7/26/17, 6:04:55 PM] Lauren :)<3: Omg yassss I thought you'd never ask

[8/5/17, 1:32:18 PM] Greg (spike): Well babe you keep me sane and you are such a huge part going on in my life right now
You make me so happy and whenever we are talking I can't stop myself from smiling <3
You really are one of a kind and I can't wait to be able to see you and wrap you up into my arms
I love you Lauren and that will never change <3
[8/5/17, 1:32:55 PM] Greg (spike): Oof I could have kept going but then I realized I was just ranting about how much I love you


[7/3/17, 1:30:23 PM] AJ (Astone): Omg same. We should meet up and watch fireworks light up the sky
[7/3/17, 1:30:37 PM] AJ (Astone): Actual fireworks and fireworks when our bodies touch
[7/3/17, 1:36:26 PM] Lauren :)<3: LMFAOOOOOOOOOO
[7/3/17, 1:39:34 PM] AJ (Astone): I never realized I was so funny until i started talking to you



[9/5/17, 7:48:39 AM] Garrie: LAUREN IS NOT A BULLY
[9/5/17, 7:48:43 AM] Garrie: WE DONT DESERVE LAUREN
[9/5/17, 7:48:47 AM] Garrie: WE DONT DESERVE HER WORTHINESS
[9/5/17, 7:48:50 AM] Lauren :)<3: LMFAO DEAD
[9/5/17, 7:48:56 AM] Garrie: LAUREN IS THE NICEST PERSON ON THE UNIVERSE

Lauren, Omg you legit make me tear up, every time we talk together, I just feel so at ease. You make every day 150x better in multiple ways. I legit didn't even know I was living till I met you. You make my days so much fun, between the time we talk together and plays games together and legit the perfect dynamic duo <3 I love you to pieces ~~~~~ Eric <3 :* Yours Truly


[6/29/17, 1:09:04 AM] Eli©: I was broken but big thumps fixed me

[6/30/17, 12:03:46 AM] DrewJ Neutron: Lauren
[6/30/17, 12:03:49 AM] DrewJ Neutron: Ily marry me

[7/1/17, 1:31:41 AM] Chris Spicoli: I can't believe sometimes I'm friends w my role model from tg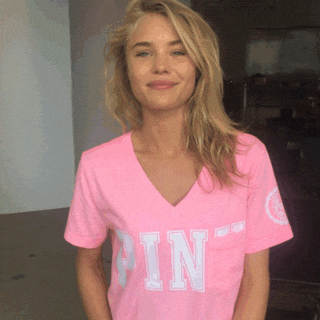 ┈╭━╱▔▔▔╱▔▔▔╲┈┈┈
┈┃╭▏┊┊┊▏▏▕▎▍╮┈┈
┈╰┛┃┏━┓╲▏┳▕▉┃┈┈
┈┈┈┃┗╮┃┗╮╰┳┳╯┈┈
┈┈┈┗┻╯┗┻╯┈╰╯┈┈┈

sw33t 2 hours 24 min ago
Thumper! Because so many actual girls on tengaged have some God-Complex and are complete asshats, I was really apprehensive with you when the game started, but I grew to adore you instantly. You have such a good heart and I really appreciated your genuine conversations, especially even after the game was over. I'm elated to maintain a relationship with you. I'm in awe of your ability to carry yourself so well and you deserve everything great you get in life!


[7/14/17, 11:26:00 PM] Èvan: Yo
[7/14/17, 11:26:06 PM] Èvan: I'm pretty wine drunk but like
[7/14/17, 11:26:23 PM] Èvan: Say what you want about tg and how this isn't real life and stuff like that
[7/14/17, 11:26:25 PM] Èvan: But like
[7/14/17, 11:26:32 PM] Èvan: You are SUCH a good fucking person???
[7/14/17, 11:26:42 PM] Èvan: Like you are the actual sweetest person on this site???
[7/14/17, 11:26:58 PM] Èvan: You have this crazy ability to make EVERYONE feel special
[7/14/17, 11:27:06 PM] Èvan: You should use that in Stars more often
[7/14/17, 11:27:33 PM] Èvan: Like if you literally just talk to rveryone you could be so good at Stars lol
[7/14/17, 11:27:39 PM] Èvan: Like
[7/14/17, 11:27:48 PM] Èvan: Literally the day after you PUT ME UP
[7/14/17, 11:27:55 PM] Èvan: I felt like you were my f2 or something
[7/14/17, 11:28:08 PM] Èvan: So like from a strategic standpoint
[7/14/17, 11:28:43 PM] Èvan: You could be a CRAZY good gameplayer in Stars if you just talked to everyone
[7/14/17, 11:28:54 PM] Èvan: And just made everyone feel special idk??

ClassiCaz5 2 hours 2 min ago
Guys that are stalking this Lauren is literally the most nicest person ON THIS SITE you will ever meet and she is for sure someone I will never forget outside this box screen

[6/28/17, 7:14:17 PM] Primrose Everdev: idk
[6/28/17, 7:14:18 PM] Primrose Everdev: Dx
[6/28/17, 7:14:28 PM] Primrose Everdev: Embezzlementlb
[6/28/17, 7:14:40 PM] Primrose Everdev: My finger did that
[6/28/17, 7:18:48 PM] Lauren :)<3: LMFAO DONT YOU NORMALLY TYPE WITH YOUR FINGERS WTF?

astone929 0 min ago
Rain drop
Drop top
Lauren is my bff
And I want to be in her #1 friend spot

Brandt is my son ❤❤❤❤

[5/26/17, 10:47:10 AM] Lauren :)<3: LMFAO
[5/26/17, 10:47:43 AM] Robin (AltruisticAfro): I didn't know skype was x rated. Showing an emoji with a pussy and a cock (hungrycat)





Tbh i dont even know where to begin lauren, met you this hunger game by attacking you without knowing lol, but in a way im happy i attacked you, thats the point where we started talking and all, you have been the kindest person ive ever met you are always in a good mood, you love to help everyone and i love that about you, everything about you is perfect. After our first call, i knew i would have a crush on you, and im starting to like you more and more every minute, im really looking forward to getting to know you more, i love you baby girl ♥️ ~Cocacola__96 (July 7th, 2017) <3

EliOrtiz1234
Re: LMFAO OMG HES STILL MAD
Thumper91
omg the famous thumper91 mailed me

May 26, 2017 12:32:10
snoofle
snoofle
hello
Thumper91
just a yearly reminder that in all reality i think ur one of the nicest humans on this site and it's always nice to see you sticking around :)


[6/23/17, 8:58:21 AM] Lauren :)<3: :]
[6/23/17, 8:58:38 AM] Anthony McFarlane: ugh you're literally so great more people need to be like you

astone929 2 min ago
I love you lauren!


[2/19/16, 11:40:16 PM] Utsumi: fair warning
[2/19/16, 11:40:32 PM] Utsumi: her nipples are like silver dollar pancakes that became burnt
[2/19/16, 11:41:39 PM] A☠Spike™: lauren has silver nipplass?
[2/19/16, 11:41:43 PM] A☠Spike™: why am I not surprised?
[2/19/16, 11:41:58 PM] Lauren :)<3: LOOOOL'
[2/19/16, 11:42:05 PM] Utsumi: it's like, huge radius and very dark


THE GAY AND THE VIRGIN WHORE - #imgonnathump

♥October 21st, 2014 ♥
#thumpgeek91

sosyomomma 4 min ago
ILY THE MOST AND YOU'RE THE BEST, IM SO HAPPY WE GOT TO CALL AND TALK ALOT MORE SINCE WE'RE ALWAYS SO BUSY, STOP HAVING OS MANY JOBS CUZ IMU < 3 ILY LAUREN < 3333333333333

zachbbs
zachbbs
Re: hey bff
Thumper91
Because you evicted me from like survivor 5 times, evicted me in frookies/ nommed me in frookies like 400 times and shot me out of hunger at least 2 times .
>i remember when you hated me ;)
>>In a joking way laur
>>>LOL im nice and youre mean to me most the time :(


King_Leaf215 8 hours 9 min ago
Lauren I seriously need to frook besides you its the only reason I cum back

Re: How's the boyfriend
Thumper91
But if u like have triplets u will have an alliance four?
>LOOOL of course :o i dont want babies
>>Using protection lauren?


Rant time!
Mar 19, 2015 by cfff
hello tengaged! It is the one and only Cletters! I am writing this blog because we NEED to stop the bullying on this website! I am pretty sure you guys know who I am talking about! thumper91 has been bullying myself, lemjam6 , andalarew_2231 , turney1805 and any other uses on this webiste! We can NOT let her take over this website! So join me in the fight against bullying and the takeover of thumper91

#downwiththumper
#sheisnotsonice


[2/15/16, 8:09:52 AM] JayElVeeIsBack: Tony will never turn down a nip
[2/15/16, 8:10:02 AM] Utsumi: except for jays
[2/15/16, 8:10:08 AM] Utsumi: it looks like it's winking at me :(
[2/15/16, 8:10:09 AM] JayElVeeIsBack: ask his dad that time he held him without a shirt on when he was a toddler
[2/15/16, 8:10:23 AM] Lauren :)<3: LOOOOL
[2/15/16, 8:10:30 AM] Utsumi: Jay, I wouldn't say 22 is a toddler
[2/15/16, 8:10:42 AM] Lauren :)<3: you guys are killing me LOOOL


#panda13 is my twin, my bff and my everything < 3

sosyomomma 42 min ago
Lauren~You are my rock on here, You keep me sane in the tough moments and are so kinda and caring, I love that we're close and a true friend no matter what. Ily and if any positives come out this is that we can twin <3 ily and im beyond thankful that you helped me so much in my first stars <3333

cuteeeee! http://imgur.com/lG2vCii :)
Sent by Tommeh208,Feb 19, 2015

From Carlisle
Re: No title
Dec 28, 2014 17:54:15
to Thumper91
yes :3
>IS THIS YOU SAYING WE ARE?
>>LOL I HOPE U SAID YES
>>>From curlychickens
>>>Re: Also
>>>Dec 28, 2014 17:46:15
>>>to Thumper91
>>>Are you dating Carlise? C;

#thumpisle < 3
#thumpken < 3
#thumpff < 3


[6/16/17, 11:33:29 PM] Lauren :)<3: I WANNNA HEAR YOU DRUNK
[6/16/17, 11:34:32 PM] DrewJ Neutron: YOU CAN CUZ ITS WEIRD
[6/16/17, 11:34:37 PM] DrewJ Neutron: CANT
[6/16/17, 11:34:42 PM] Lauren :)<3: LMFAO HOW
[6/16/17, 11:34:44 PM] DrewJ Neutron: OMG THE TURD FELL OUT ME ASS
[6/16/17, 11:34:46 PM] Lauren :)<3: WERE BESTIES :(
[6/16/17, 11:34:48 PM] DrewJ Neutron: IM DYING
[6/16/17, 11:34:51 PM] Lauren :)<3: WE ARE CLOSEDR THAN THIS
[6/16/17, 11:34:56 PM] Lauren :)<3: lmfaoooooooo

From #Johneh
Re: jsyk
Sep 13, 2014 14:50:53
to Thumper91
you learnt from the best (me)
>:O wow leaving me? bitch
>and im as trashy as they come ;)
>>i'm moving country/starting uni/quitting tengaged
>>so ily and i'll speak to you soon, stay trashy you hoe <3

stoopkid95 3 min ago
Lauren < 3 ihy and honestly I WILL give you 30th one day and make sure that nothing will stop me. idk what i would do because anyone would be unlucky to have u as a f2 and i can be proud to say im not one of those < 3 i hate that after this we are still amazing friends and please leave me < 3

#SuperCam 2 min ago
you will always be my bae no matter how frustrating my life gets and how little I talk to you you are beautiful and extremely nice!!! I love you YOU ARE AN INSPIRATION :D

#bamold1999 8 hours 12 min ago
Ily Lauren grats on ur first win slut bag

You bring the whip cream and I'll bring the salad thumper91 < 333
Sent by SexyTex,Sep 13, 2014


From Carlisle
Re: =[[[[[[[[[[[[[[[[[[[[[
Sep 13, 2014 06:51:14
to Thumper91
LOL I could never get bored of you <3 you're hilarious in a good way you always make me smile aw I'm getting sentimental ;) xxx


Laurens new theme song
Aug 25, 2014 by baza76
Lauren is a nerd
Lauren is a nerd
She likes to eat turds
She likes to eat turds
She smells like poo
and likes it too!
Lauren is a nerd

Credits go to me for lyrics, back up dancers & tune.

#Carlisle 1 hour 44 min ago
Glad we didn't get nommed together ily Lauren my wife forever :D Can't wait till I come visit you next month ;-)

#JayElVeeIsBack 2 min ago
Daddy says Goodnight Lauren

░█▀▀▄░░░░░░░░░░░▄▀▀█
░█░░░▀▄░▄▄▄▄▄░▄▀░░░█
░░▀▄░░░▀░░░░░▀░░░▄▀
░░░░▌░▄▄░░░▄▄░▐▀▀
░░░▐░░█▄░░░▄█░░▌▄▄▀▀▀▀█
░░░▌▄▄▀▀░▄░▀▀▄▄▐░░░░░░█
▄▀▀▐▀▀░▄▄▄▄▄░▀▀▌▄▄▄░░░█
█░░░▀▄░█░░░█░▄▀░░░░█▀▀▀
░▀▄░░▀░░▀▀▀░░▀░░░▄█▀
░░░█░░░░░░░░░░░▄▀▄░▀▄
░░░█░░░░░░░░░▄▀█░░█░░█
░░░█░░░░░░░░░░░█▄█░░▄▀
░░░█░░░░░░░░░░░████▀
░░░▀▄▄▄▀▀▀▀▀▄▄▄▀




[11:27:34 PM] Bailey < 3's Marcus/Jdog: on another topic
[11:27:37 PM] Bailey < 3's Marcus/Jdog: i rlly need to fart
[11:27:44 PM] Lauren < 3 Robert & Macken: same
[11:27:57 PM] Bailey < 3's Marcus/Jdog: shall we fart together?
[11:28:12 PM] Lauren < 3 Robert & Macken: sure ;)
[11:28:18 PM] Bailey < 3's Marcus/Jdog: ok
[11:28:21 PM] Bailey < 3's Marcus/Jdog: i can the count of 3
[11:28:42 PM] Bailey < 3's Marcus/Jdog: 1
[11:28:42 PM] Bailey < 3's Marcus/Jdog: 2
[11:28:43 PM] Bailey < 3's Marcus/Jdog: 3
[11:28:46 PM] Bailey < 3's Marcus/Jdog: toot
[11:29:04 PM] Lauren < 3 Robert & Macken: LMFAOO TOOT


4th - My tributes have been so long, should I make you the longest one? I will. I will kiss your ass until I have that vote. Lauren queen of all queens! (fuck you Elizabeth). My darling, my best friend, my everything (jk it's macken but whateves)! I sheeped you this game and I did everything you wanted. I know how much you love me, so don't make this love stop and give me this fabulush win. I mean all I did was float the whole game and I did ALL the work. You need to hand it to me. I did pretty amazing. All seriousness if you don't vote for me I will really be sad =[ but I'll always love you I guess ;) Bye bestie x Stay fresh and drink water because your thirsty xo #instagram



Happy Birthday < 3333333333333
Oct 22, 2014 by baza76
To one of my best friends Thumper91

Even though i'm not the best friend to be around you know how much i love you (yes even at the times when i say i hate you) I'm glad we are as close as we are cause I absolutely adore you to death & you're flawless. This is probably the only ever time I will write a nice blog about you so i suggest you put it on your profile or screenshot it or something. I trust you with my life & I love going on calls with you cause you do make me smile & laugh (then cry when i hear you laugh). Have the best day ever because you deserve it so much and I hope you get spoilt rotten.

I love you to the moon & back Lauren< 3333333333333333333333



From Tengaged_Moderation
No title
Oct 21, 2014 23:13:45
to Thumper91
Happy birthday beautiful young lady.
Stay classy. Everybody on here can learn a lot from you on how to be nice to people.

Wishing you a great day and hope all your wishes come true

<3


jdog
Ill be honest
Thumper91
I did end up voting you and I'm really sorry. It was a last minute decision and I regret it because I may have lost a really good friend in you. I'm telling you this because I really do respect you as a person and love you like a friend and deserve to know. If you dont want to talk to me anymore and hate me ill understand I fucked up ill have to live with it. You're truly an amazing friend and im an asshole for betraying you im so sorry. I really do hope we will still be friends and if there is anyway at all I can make it up to you let me know please i love you =[
Check my blog: http://www.tengaged.com/?refer=Thumper91