Hello, my name is Jay


Quotes:

KING OF THE BLACK GAYS FROM RACIST AND HOMOPHOBIC STATES YAS-Julian (thesexiestdude990)

Walking alone in the desert on a hot dry day only to realize the woman of your dreams isn't actually here so you make the best of it and you find hole underground and you have the driest most boring jack off session ever. Once you finish you find a look up to sky and say… "I KNOW I'M NOT SUPER ATTRACTIVE BUT IS THIS REALLY THE BEST YOU CAN GIVE ME??? FUCK YOU JESUS.. THEN SUDDENLY the woman of your dreams walks by and you suddenly lock eyes with her and you start vigorously making out with her and then she suddenly get hit by an anvil and dies on the spot.. pretty much sums up my sex life.-ClumsyConnor
Current favs:
Survivor-Sandra Diaz-Twine/Kass McQuillen
Big Brother-Danielle Reyes
Big Brother Canda-Ika Wong


~~~~~~~~~~Survivor seasons I've seen~~~~~~~~~~
Borneo:
Australian Outback:
Africa:
Marquesas:
Thailand:
Amazon:
Pearl Islands: ✔
All Stars: ✔
Vanuatu:
Palau:
Guatemala:
Panama: ✔
Cook Islands: ✔
Fiji: ✔
China: ✔
Micronesia: ✔
Gabon: ✔
Tocantins: ✔
Samoa: ✔
Heroes vs Villains: ✔
Nicaragua: ✔
Redemption Island: ✔
South Pacific: ✔
One World:
Phillipines: ✔
Caramoan: ✔
Blood Vs Water: ✔
Cagayan: ✔
San Juan Del Sur: ✔
Worlds Apart:
Cambodia: ✔
Kaoh Rong: ✔
Millennials vs Gen X: ✔
Game Changers: ✔
Heroes vs Healers vs Hustlers: ✔
Ghost Island: ✔


Group Games (Started January 31st):
Leanna's Whodunnit (Season 3)- 3/13
chris2pei's Survivor: Hungary- 1/16 [4-0-0]
D&B's Survivor: Pearl Islands- 1/18 [4-2-0]
D&B's Survivor: Fans vs Favorites- 4/20
Noah's Survivor: Greece- 2/18 [3-2] (side note: one jury member threw a vote David's way thinking he wouldn't get any votes, and ended up being the deciding vote.)
Noah's Survivor: All Stars-17/25 (side note: had my tribe dissolved and put into the other three tribes and then each tribe went to tribal.)
Noah's Survivor: Tortoise vs Hare-6/16 (side note: joint tribal)
Noah's Survivor: Heroes vs Villains-8/20 (side note: First person to be rocked out of noah's survivor.)
Noah's Survivor: Alvard Island-16/20 (side note: Idol was played.)
NoBow's Big Brother: 2/16 (side note: Bitter jury.)
Mud's Survivor: Blood vs Water: 18/20
Mud's Survivor: Second Chancers: 2nd runner up/21
I would like to point out that I never got voted out of Noah's group game at a normal tribal council.
Matt's Survivor: Maladvies: 9/20 (6-1-1-1) THIRD JUROR
Matt's Survivor: All Stars: 4th/20 (3-1) Final Juror!
Julian's Survivor: Ireland 1st/21 (Co-Confessional of the season, unofficial co-player of the season, and co-alliance of the season.)


Orgs:
Trinity Survivor: Season 3
Wannabes


(\____/)Put this bunny on your
(=0_0=) page if your against
(")___(")Animal Abuse!

People I owe gifts to:
No One at the moment.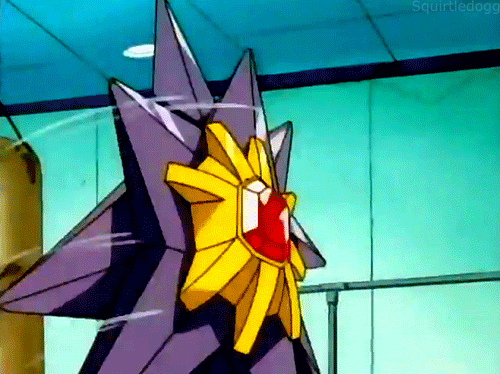 Youtube Survivor Production Member of Season 3.