• Untold Stories, a horror anthology series produced by Tizian. •

- Story 1: Into the Wild [X]
> A Forestry field trip gone wrong as a group of students fear the wilderness.

- Story 2: CJ Meridian [X]
> A Birthday yacht party goes awry when the boat sails away from Miami and unknowingly into the Bermuda Triangle.

- Story 3: Till Death Do Us Part [COMING SOON] (APPS OPEN STILL!)




It has been an ancient family tradition of the Whittle clan to pass down the Family Jewels. Every other generation, the first child to marry shall receive the Whittle Rings, a lovely set of marriage rings enchanted with the beautiful Whittle Gem, a one of a kind baby red gem that is so rare that it is kept in a private location after the marriage of the Whittle bestowed upon it. The gem is described as one of love, innocence, and of a wonderful future as described by Whittle ancestors.

Love is in the air as Jolene Whittle is set to marry Alex Kardova. The couple have been together for years, and are now tying the knot together to solidify their love. They are set to wed each other at the Whittle French Estate located in a remote location in the Rocky Mountains.




The date is the morning of April 22nd, 2019. It is a crisp, clear day out, and the bridal parties are getting ready for the wonderful day ahead of them, as well as the wedding guests are starting to arrive. Unbeknownst to anyone there, a secret evil is lurking in the shadows to collect something that belongs to them.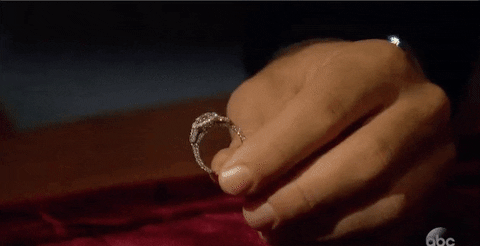 ~* The Cast *~

Alex Kardova (Groom) [Logie56]
Jolene Whittle (Bride) [Tizian]
Paul Kardova (Groom's Father) [Tizian]
Lois Whittle (Bride's Grandmother) [Tizian]
Bianca Whittle (Bride's Sister) [Ajathekween]
Shawn Kardova (Groom's Cousin) [Pokepat]
Vanessa White (Biana's BFF) [Tommy123]
Fishawna Williams (Whittle Maid's Daughter) [turkeylover]
Blake Kardova (Groom's Brother) [coolKat]
Ambrosia Kardova (Grooms Father's Ex-Wife) [PennyTrationStan]
Alex Whittle (Bride's Brother) [Rain848]
Reggie Kardova (Groom's Cousin) [Bigdizzleyomama]
Samuel Whittle (Bride's Brother) [Dylanglover1]
Monica Whittle (Bride's Sister) [Dawnpeacly]
Nicholas "Nick" Page (Groom's Friend) [Benner_2304]
!
(Keep applying!! Still accepting!)

Side Characters:
Deanne Whittle (Bride's Mother) [Tizian]
Richard Whittle (Bride's Father) [Tizian]
Winnie Kardova (Groom's Mother) [Tizian]

Enjoy your RSVP to this wedding, loves. ~