Hello, my name is Ninjohn Nikita نن Kelsey Valentina. W-what are you saying, of course it's my real name~! ;)
Good Morning! Ny name is Ninja John or Ninjohn for short, Nin for even shorter~! I host the longterm game "Ninjohn's Next Top Model" as well as a series of short term Big Brother Interactives(ask me about either~!) I'm a huge fan of reality TV competitions and I love chocolate, Big Brother, cats, neon colours, bad weather and Steven Universe. As Canada's Reigning Favourite Houseguest, I do hope that we can be just the best of friends~! ;D

Favourite Game Show Contestants:
Shelli Poole
"That is a LIE, and I'm not going to let you make me believe it."



Valentina
"I'm so glad these girls see me as a threat."



Abi-Maria Gomes
"Maybe SHE was trying to awaken the Brasilian Dragon."



Detox Icunt
"Obviously I want my friends to do really well…but obviously I want to do better than them."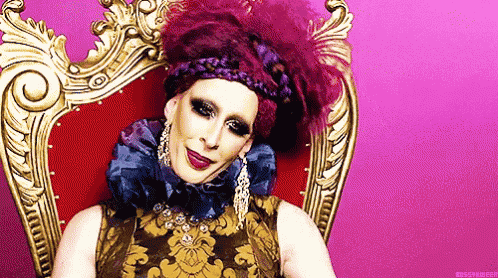 Rajah D. O'Hara
"An ugly girl could NEVER come for a pretty girl."



Tiffany "New York" Pollard
"I look much better than you making your exit right now." Schatar "Hottie" Sapphira
"I'm going to whoop their prissy behinds." *ding ding!*



Bronte D'Acquisto
"I don't need you to protect me, I need you to keep your mouth shut."



Yaya Dacosta
"I know I'm extra but it's a different kind of extra."



Korina Emmerich
"Friendship is over."



Jade Cole
"Furonda, my dear, I know your skin is bumpy, but my skin is flawless and you look really lumpy."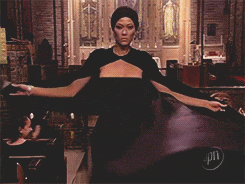 Nikita Dragun
"Of course, they're going for the prettiest one first."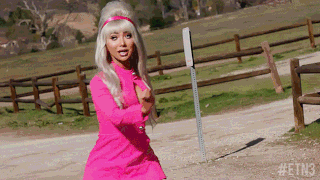 Gia Gunn
"This is a place for legends. Ok?"



Bre Scullark
"If I hear another thing about that sports drink, she'll be wearing it in the morning."



Kennedy Davenport
"I was not making a face, I was making the face that I was not in the conversation."



we also have miss valentina ninjohn sitting in silence over there in the corner trying to characterize himself to fan favorite, oop me @ exposing a side -Renny

imagine being too scared to show your face on camera yet joining a survivor org -Halloween

why are you wearing that, are you a terrorist? -Heather

how homosexual! Either take this down or take off your scarf!! -Maybelline

Lol @ being scared to show your face. Must be ugly AF. -Sconoduders

I'm rooting for this thing -Akeria

You need a book on self awareness, let me order it for you on Amazon! - RainbowKing

Halloween was shot dead by ninjohn
colehausman271 was shot dead by ninjohn
colehausman271 was killed in a fight with ninjohn

I usually plus spam but I never reply :) I will ABSOLUTELY plus your spam if I have a blog out that you plus :)



WINNER of Yoshi's Stars
WINNER of Stering_Butter's Big Brother
WINNER of Survivor Gabon
WINNER of Fast Stars: Pandora's Box
WINNER of TotsTrashy's Big Brother
WINNER of Rage 11: Secret Assassin
WINNER of The Mole
WINNER of Ultimate Stars 9: Taking Chances
Runner Up of Laura Melih's Survivor
Runner Up of Conjow's Random.org Stars
Runner Up of RAGE: Face Off
Runner Up Coach of Ultimate Stars 11: Coaches Collide
Runner Up of Macda27's Drag Race Season 1
Finalist in Rawr's Whodunnit
Finalist of NJ's Survivor Canada
Finalist of Power Trip(twist gave me automatic third smh)
Finalist of Ghetto Survivor
Finalist of RAGE: The Duel
Finalist of Ozzy and Kira's Next Top Model: Second Chances

RP Characters:
Scream Queens: Celestia "Celes" Ludenberg
The Hotel: Sonia Nevermind
Biltmore Academy: Naomi Marai
Dangan Ronpa Tiny Town: Marshall Peices and Rory Chapel
Dangan Ronpa 2: Trouble in Paradise: Lemon Lime
Total Drama World Tour: Summer Showdown(Cancelled): Marcus aka PrincessTara
Dangan Ronpa 3: Haunted Mansion/5: Despair Story: Xipan Zi Lin/Sugoii "Mikey" Mikanawa
Dangan Ronpa 1: Lyon Aulafin
Blood in the Night: Sacha "Sach" Hazeer
Danganronpa: Imitation Despair: Bronte Sadayoshi
Daganronpa 4: The Summertime Cruise: Kazumi Mishihara
Dangan Ronpa 2: Temple of Four/Dangan Ronpa 6: Kiri: Carson Rogers
Dangan Ronpa: Resolve of a Martyr(Cancelled)/Dangan Ronpa: Saved By Despair(Cancelled): Tafa Tsume
Tiny Town 2(Cancelled)/Stunzer's Dangan Ronpa: Callum
Elementalist Season Five: Tatum Aliato
DanganRonpa 3: Despair's Cross/Danganronpa 4: New World/Old World: Papa Pizza/Antonio Vincente
S.H.I.E.L.D: Beowulf Smithline
Murder Files Case 1: Sara Bella
Danganronpa: Despair in Plastic(Cancelled): Blaire Fiddler
Danganronpa Cheery Cheery Murder Time: Ryukashi Ikkitoro -CURRENT-
Danganronpa: Revenge of Tiny Town: Cal
Ultimates in Despairland: Chie Rinagashi
Murderous Masterpieces(Canceled): Srisai Reeve
There's No Place like Despair: Shijima Ajimu
Night World: Nathan Swarra
Magik Academy(Canceled): Farrah Petina/Luis Navarro
HA: Island of Misfit Ultimates: Philadelphia Satoko
Pretties and Uglies: Marsha Gaudet -CURRENT-

Check my blog: http://68.media.tumblr.com/3109ddc58c7d595929f53ad0ead42df4/tumblr_nphg5tk2Fd1rodkw5o4_r1_400.gif