Hello, my name is Adam Paul
Hi my name is Adam paul 34 years old and I am loyal, loving and caring person if you treat me with respect I will treat you the same.
Birthday 25/10



Highest rank- 410th
started 25/2/15
yellow- 15/3/15
Orange- 1/1/18
Light green - 19/1/18
Dark green - 24/1/18
Blue - 5/2/18
Purple- 15/2/18
Red- 25/2/18
Brown- 4/3/18
Black- 15/3/18
Silver- 1/12/18
Gold- 4/3/19
Sky-14/2/20
Blood- 22/7/23
Tv star- 04/12/23

Top fashionista
9/9/2023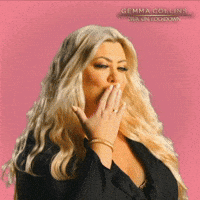 Gifted
Tarag x4
Krisstea
giullya
Tester
Saskiarae
Felixvhp
Dracomalfoy
Ahopster
Carriexoxo24xo x2
Firephoenix5612
Lifeiscool
Harley x2
ThomasJG2
Xyris


Gift list-
Travisk30
Tester
Antonb





Winner of cromatics random org stars 1st 60.9%



you are my #1. I love you, you are so sweet and kind and funny. I love the random PMs you send me, just to say something sweet. You make me smile <3
I miss when I used to have more time to chat with you! xoxox <3333333 (tarag)


adamgrant and his cult walk through a Pride parade. adamgrant wears a black hooded robe and holds a human skull in the air while screaming in a foreign language. His disciples follow behind him wearing rainbow hooded robes and skull masks while singing in unison in the same language.

Stars Raffle winner - 7th jan 2023
1st stars -5th


adamgrant omg so I never really knew you and then we played that one frookies awhile ago (IT WAS FAIRLY RECENTLY WHEN YOU COMMENTED, I JUST SUCK) with Seann and Bryan and we had our cute coordinating girl group avatars and it was fun. Anyway, I have noticed you since then, and you seem cool and I do hope we can play more together in the future and stuff, could be the beginning of a cool new friendship!