Hello, my name is Everton meu noivo <3
Skype if you need to talk to me: xmattenx

I'm learning French, Spanish and Deutsch now if you are interested in talking in one of these languages, just mail me and lass uns gehen. It'll help me a lot to improve on them :)



I'm a fan of board games. Let's play someday? :)




TENGAGED
1) If you want to add me to friends, just mail me. I already added pretty much people that haven't add me back. I do that because when I log back I want to know all the users I've been missing.
2) If you need help in a charity, just ask me. If I'm your friend or if you are nice person, I'll glady help.
3) Besides that, I'll hardly join another game. I need to focus on some personal issues and tengaged takes me a lot of time bc I'm a little bit addicted to some games :p
4) I make deals in auctions. If the deal is good, I may buy something you want from there.
5) I don't have the time to talk all the day in here, so don't expect that from me. I'm not being rude if I don't, I'm just without full time to be in here.
6) If you need plusses with designs or blogs, just ask me and I'll be probably proud to help.
7) Se você é um jogador do tengaged Brasil e está retornando ao tengaged aqui, fique à vontade para pedir dicas e afins. E se tivermos nos conhecido lá, por favor me diga quem és, já que os nicks mudaram de lá pra cá e isso me deixa rotineiramente confuso.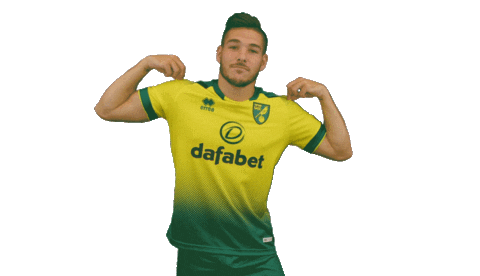 SCORES HISTORY
Survivor merges in a row
26 - .com
81 - .es
62 - .br

CASTING RECORDS
Keys - 13 (in a single game)
Checks - 16932 (in a single game)
10 wins in a row (currently - since 2013)




My best friends forever Tengaged
Cris - meu bestinha bestão
Jorge - garanhão sxxs
George - Go spurs <3
Tiago - dale trem bom
Vivi - amora sempre vive
Marco - lo troste :p
Mat - miguxo
wender - parça
Diego - diegão troisk




Survivor seasons US
01 Borneo - 5
02 The Australian Outback - 7
03 Africa - 7
04 Marquesas - 8
05 Thailand 2
06 Amazon - 8 (Rob <3)
07 Pearl Islands - 9
08 All Stars - 7
09 Vanuatu - 6
10 Palau - 5
11 Guatemala - 7
12 Panama - 7
13 Cook Islands - 7
14 Fiji - 5
15 China - 9
16 Micronesia (Fans vs Favs) - 9
17 Gabon - 5
18 Tocantins - 6
19 Samoa - 8
20 Heroes x Villains - 8 (Parvati queen)
21 Nicaragua - 5
22 Redemption island - 7
23 South Pacific - 6
24 One World - 7
25 Philippines - 6
26 Caramoan - 8
27 Blood vs Water - 8
28 Cagayan - 9
29 San Juan del Sur - 8
30 Worlds Apart - 7
31 Cambodia - 10
32 Kaôh Rōng - 8
33 Millennials vs. Gen X - 8
34 Game changers - 9
35 Heroes vs Healers vs Hustlers - 8
36 Ghost Island - 7
37 David vs. Goliath - 9
38 Edge of Extinction - 7
39 Island of the Idols - 7
40 Winners at War - 9

Koh Lanta FR
18 Thäiland - 7

Australian Survivor
3 (2016) - 7




Group games
ItsOfficial's Survivor Raja Ampat S21 - 3rd (out of 24 players)
Will's Survivor: The Aleutians - 7th (out of 16 players)
Survivor First Class: FIJI - 4th (out of 16 players)
JR Big Brother S12 - The Sunset - 13th (out of 16 players)




5 pessoas Sr. Fábio - tem, eu, vc, ele, Will