Hello, my name is Nopalito
I'm a social and outgoing guy, really active and willing to make friends in this game and throughout every experience.

Overall, I'm a nice human being and a great player. I can sometimes come out as intense, but once you get to know me you'll see I'm loyal and friendly to my friends and to everyone.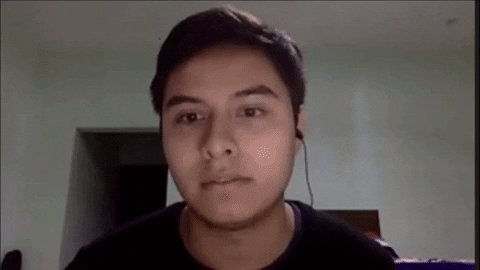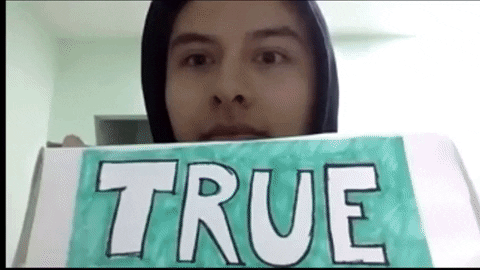 My Group Games' Highlights:


Pokepat's Survivor: 2nd Place
1st Runner-up(Jury Vote: 3-2-0)
*Sprint LTE Player of the Season


Chillum and Patsy's Big Brother: 13th place (13/16)
*Battle Back Champion
6th place (6/16)
*5th jury member
*Villain of the Season (due to manipulation and great backstabbing)
*Award of "Best Fight" (#CodyExposedParty! Hilarious! XD)
*Host's Favorite Houseguest


Jaybirdnifty's Big Brother season 1: 5th place(5/17)
*7th jury member
*Award for "Most Strategic Player and Best Confessionals"


L and J's Survivor Nauru(season 3): 1st Place(1/18)
*Winner of Survivor Nauru!
*My FIRST group game win ever! :)

*Host Tim's(lionsden121) favorite player!


Burger Big Brother Series!
SEASON 4: Battle of the Block
9th/19 players
*3rd Jury Member
*Host's Favorite Houseguest
*Best Rivalry(FireX vs. NopalitoLegend01)

SEASON 5: All-Stars
5th/16 players
*5th Jury Member

SEASON 7: Past to Present
*Came back as a veteran!
*4th/18 players
*Villain of the Season Award
*Co-Host's(FireX) Favorite Player
*Best Player(Top 1/12) to have never won BBB!


Logan's Blog Game: Ghost Island
*Winner of Survivor Ghost Island!!!
*1st/18 players(by a 4-2 vote)
"Player of the Season" award!! :)



Survivor City 16: Cairo
*9th/14 players
*2nd jury member
"Best Confessionals" award
*Hero of the season!!! (That's a FIRST LMAO XD)


Bklimas's Random.org Big Brother season 3
WINNER: 5-4 vote!!!



Greatest Highlights/Comments:

"Nopalito you are one of the smartest people ive met here that know how to make it to the end im glad we got to work together and hope to again in the future". – Kansasmoon

"I couldn't trust you although I probably shouldn't have evicted you".
– Pills8001

"Very glad we can make it to final 3 with you again. One of my favorite players to play with".
– msab

"You were very loyal and I'm glad that we had a f3 and made it far together and hopefully we can play together in the future". – Cloverfunny

"As great as Kingty was this game, you were the force that kept the three of us together. Great leadership of our alliance throughout the game".
- rttennis

"I have never felt any regret casting Cody[NopalitoLegend01]. He is a Big Brother legend! He has provided the hosts with great insight on his DRs, made unpredictable moves that shook up the game and managed to keep the game interesting as a force against Skeleta's minions. Despite getting tons of hate[from housemates], you have been active always and always committed to winning the grand prize, and for that I will give you due credit! <3
" - BBHoe (host)

"Now most strategic award is the last! I was going to do best confessionals, but this person would have won this as well. When this season started this person and Derick were my two winner picks after week one, and I was close to it. CODY wins this! Up until the week he was evicted, Cody seemed to control who went home and seemed to phrase it in a way that would make you guys think it was your ideas a few times".
- Jaybirdnifty (host)

"Will: Who might have won if everything had actually gone right and Cody and I made F2?
Jay: Hm...That would be a tough one Will. Cody making it to the f2 would be INCREDIBLY hard to beat I feel like".
- Hellomynameis347 and Jaybirdnifty

"#Nopalito your super nice and ur real to the end and your make me happy i really like your as a person and you are really down to earth and one of the best ppl i have ever met on this site im glad we became friends because your honestly the best gg bro :)
".
- Eric_136(Frookies game)

Brown level: May 9 :)




My FIRST ORG EXPERIENCE in 1984!!
First EVER Org: September 7, 2019


1984 season 3: The Golden Age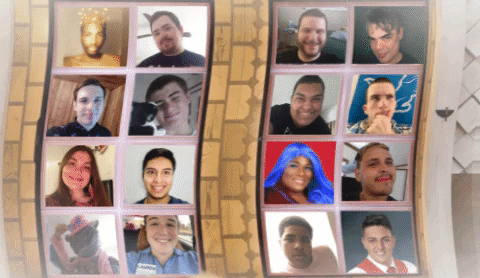 1984 season 4: Dead Men Walking(first chancers vs. second chancers)