Hello, my name is my name is fluent in Turkeys profile page
i'm the coolest flip flop you've ever seen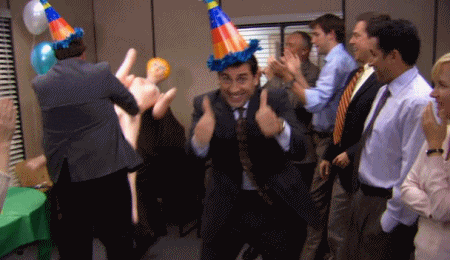 i like green

lookin for the flip to my flop

do people even read these pages?

i could write whatever i wanted

think im gonna make chicken tonight


historical documentation of my progress in bro love

this bro is a good dude he got my seal of approval ladies
Sent by malachite05,Feb 3, 20202020

malachite05 4 min ago
also I want to take this moment to shed some tears for my fallen boyfriend flipflops *tears*




my progress in joinin Trio group and takin over smallchild progression

u can take smallchild99 s place if u want xoxo
Sent by PennyTrationStan,May 15, 2020



This is some funny things in games maybe u had to be there

smallchild99 14 min ago
Lmao! I don't get this coding!
+4 pointsKindred7 16 min ago
yes or should it mean sushi
+4 pointssmallchild99 19 min ago
Cheese = Burger King?
+4 pointsKindred7 19 min ago
ok burger king it is
+4 pointstexty 19 min ago
cheese
+4 pointsKindred7 22 min ago
WHAT SHOULD I EATTTTTTTTTTTT MY MILK EXPIRED SO I CANT EVEN HAVE CERAL

PennyTrationStan 0 min ago
interesting, my aunts been alive for at least 50. where did you find that info? i wanna double check.
+3 pointssmallchild99 1 min ago
Cows live that long??? Damn!!!

malachite05 19 min ago
:O
+0 pointsFujiGreen 28 min ago
I save you if you vote for Malachite
+0 pointsryguy1997 30 min ago
I vote to evict decisions! Please save me
+0 pointsbrendino2020 52 min ago
I vote to evict Decisions...


YasKweenWerk 5 min ago
-dies-
+2 pointsmalachite05 11 min ago
THAT WAS THE POISON SIDE! -50%!!!
+2 pointsYasKweenWerk 12 min ago
-smells your head then takes a delicious bite-
+2 pointsmalachite05 13 min ago
Everyone please, eat of my head


Flipflops 0 min ago
this gingerspice aint goin anywhere penny gimme that fckn union dress thing i will make it work
+3 pointsPennyTrationStan 1 min ago
the union jack dress looks better on me than it does on any of u give it up deelishis
+3 pointsturkeylover 1 min ago
wow everyone is ginger but me 😔
+3 pointsFlipflops 2 min ago
alrite this is rigged there cant be 3 gingers and a sporty in our new spice girl tribute band
+3 pointsFlipflops 2 min ago
dam i got ginger !
+3 pointssmallchild99 2 min ago
I got ginger spice too!

Got final 3 in JackWilkos big brother group game Season 1
https://tengaged.com/blog/J4ckWilko/9137153/blog-bbuk-1-day-28

ttps://tengaged.com/blog/Broggo/9106940/my-latest-casting a great game !

some gifs !
https://tengaged.com/blog/Flipflops/9117532/gifs


Pastaface said this abut me n hes basically pastaboss so its 100% tru
Flipflops : Flippyyyyy you're super nice and beyond hilarious and I'm pretty sure you aren't trying to be funny 90% of the time which makes me like you even more.