Hello, my name is Lee Crimson
I stan Jade from Mortal Kombat

Hi I'm Jade. From Mortal Kombat. You know? Saved Earthrealm from evil, yada yada yada. That was tough. Now i'm ready for some real competition! Here write this down. I'm 36, 24, 36. And I'm a Scorpio, got it? Winning Girls Gone Wired isn't just about a pretty face. You think Pamela Anderson could high-kick a guy into rotating saw-blades? I've the brains, the brauns, and polygons to win this thing! If I have to break everyone of you in half to do it. So vote for Jade.
Skype - CrimsonEnnui16
Snapchat - leemontgomery_0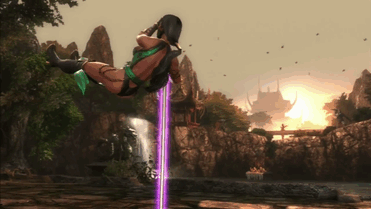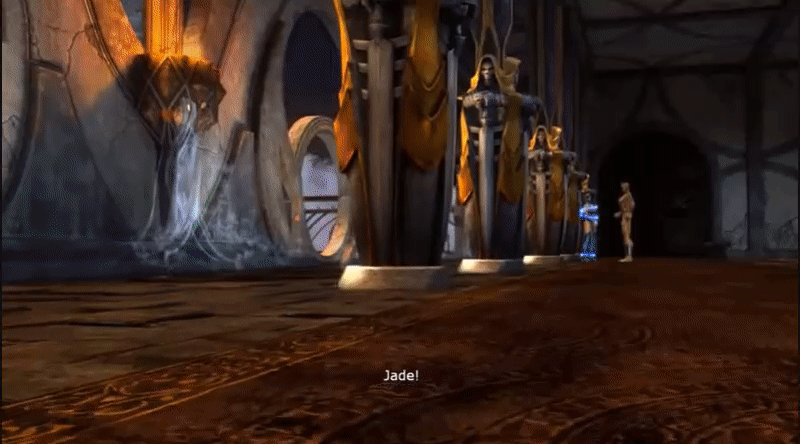 All i have to say is don't fucking trust Willie Pork, DON'T DO IT!

"I DIDN'T KNOW RANDY!" - Rhonda Tennessee

"A LITTLE BIRDIE TOLD ME YOU FUCKING FLIPPED" - Bird Bigs

"FUCKING PUSSIES!" - Carl "Bullrider" Bull

"I'LL FUCKING CURSE YOU!" - Melody Huggleton

Lot's of people on this site find me annoying but I just don't give a fuck

Danielle Lickey ♡ BBOTT
Jessica Graf ♡ BB19
Lauren Rimmer ♡ Survivor: Heroes vs Healers vs Hustlers
Ariadna Gutiérrez ♡ CBBUSA
Laurel Johnson ♡ Survivor: Ghost Island
Veronica Doherty ♡ BBCAN6
Angela Rockstar Lantry ♡ BB20
Elizabeth Olson ♡ Survivor: David vs. Goliath
Tamar Braxton ♡ CBBUSA2
Reem Daly ♡ Survivor: Edge of Extinction
Lion (Rumer Willis) ♡ Masked Singer
Kemi Fakunle ♡ Big Brother 21
Tree (Ana Gasteyer) ♡ Masked Singer 2
Lauren Ashley Beck ♡ Survivor: Island Of The Idols
Vecepia Towery-Robinson ♡ Survivor: Winners At War
The Kangaroo (Jordyn Woods) ♡ Masked Singer 3
Angie Tackie ♡ Big Brother Canada 8
Thelminha Assis ♡ Big Brother Brazil 20
Da'Vonne Rogers ♡ Big Brother 22
Camilla De Lucas ♡ Big Brother Brasil 21
Latoya Anderson ♡ Big Brother Canada 9

I WON A HUNGER!!!

♛ Villain | Beauty | No Collar | Hustler | Millennial | Caucasian | Male | Goliath | Favorite | Gay ♛
19 year old KING

STARS 462 - 3rd Place https://tengaged.com/game/176004 31.7% to win

STARS 490 - WINNER https://tengaged.com/game/183276 45.8% to win

[11:18:08 PM] Crimson Ennui: Koolness i watched porn
I know how to fuck

White ~ 7/11/15
Yellow ~ 7/15/15
Orange ~ 7/22/15
Light Green ~ 7/27/15
Dark Green ~ 8/6/15
Blue ~ 9/12/15
Purple ~ 11/14/15
Red ~ 12/21/15
Brown ~ 12/21/15
Black ~ 12/23/15
Silver ~ 2/19/16
Gold ~ 5/17/16
Sky ~ 9/17/16
Blood ~ 12/25/16
TV Star ~ 4/2/21
Super Gold -
Platinum -
Chromatica -
Holographica -
Diamond -


Lee/CrimsonEnnui. We joined this game together, we made single digits together, we got haters over an online website together, we got rednosed together, and we finally played a hunger together. I wanted us to make it to the final 2 so I could hand you your first win, alas that didn't happen, but I hope I can win it for you. Love you best friend <3
- My Bff Chris

And That's Alright Baby Not A Problem

they talk the brother/sister love stuff, and they showed me no love, so that stinging sensation you feel on your eyes right now, thats the lee crimson napalm, get out of my house

"I dont wanna wake up to this shit early in the morning, I wanna go to bed and go to sleep and when I wake up in the morning I wanna hear something good, I don't wanna hear your bullshit early in the morning. No you didn't do it, no you didn't do anything, I'm pissed off cause this- what's today? You know THIS IS SOME BULLSHIT! we can fucking be on all day long this is all we can talk about to everybody, ya tired.. if thats what you wanna do.. let's talk about it in the room and the bathroom, in the kitchen while you're cooking, outside, in the diary room... I'M NOT PLAYING.. i'll talk about it all day, everyday with everybody, talk about everything every fucking day excuse me lord it is sunday but im PISSED OFF. Let me have a cup of tea, let me have a cigarette, then it can be on! I don't wanna hear this shit out of my sleep, what was so important that had to be said this morning? I wanna know.

Wha- Whatchu talking bout? Ah- Bunky did we not say goodnight good morning to you? What are you talking about kent? That totally pissed me off. For one because that's childish, two Bunky is a grown man he can fend for himself, three I dont appreciate somebody blaming me for something or I did something that I did not do. Kent don't do that you know what I mean? Don't do that because that is not fair, Bunky don't- nobody's done nothing to Bunky! And I havent done anything to you. Bunky you got something to say? Kent you got something to say to me? Do you have something to say? Don't laugh! What did you go tell him that we did to you Bunky? Did we do anything to you? THEN WHY YOU TAKING UP FOR HIM? YOU HAVENT SEEN SHIT? DID I SAY GOOD MORNING TO YOU? WELL THEN YOU SHOULD SAY THAT SAY KENT DONT WORRY ABOUT THAT I GOT THIS, WHYD YOU GOTTA DO IT LIKE THAT? ACT LIKE FUCKING GROWN ASS PEOPLE INSTEAD OF ACTING LIKE MOTHERFUCKING KIDS! DONT DO THAT TO ME KENT IVE BEEN YOUR FUCKING FRIEND AND DONT DO THAT TO ME! DONT DONT START SHIT EARLY IN THE MORNING WITH ME! AND BUNKY YOU GOT ANYTHING TO SAY FUCKING SAY THAT SHIT. IVE DONE NOTHING TO YOU AND NOTHING TO FUCKING KENT AND YOU SAT YOUR ASS DOWN THERE JUST LIKE THAT, I SAY GOOD MORNING TO YOUR BLACK ASS EVERY FUCKING DAY! I DONT TALK BEHIND YOUR BACK ANYTHING I SAY TO YOU I SAY IT TO YOUR FACE. AND KENT IF YOU WANNA TALK LETS GET DOWN! AND ANYBODY FEEL ANY INSECURITES OR TALK ABOUT HOW IM A FUCK UP LETS TALK ABOUT IT NOW CAUSE AFTER TODAY I DONT WANNA HEAR THIS SHIT CAUSE YALL AINT GONNA MAKE ME FEEL LIKE SHIT! BUT I WILL BUST ONE OF YOUR FUCKING ASSES IF YOU FUCK WITH ME LIKE THIS AGAIN.. AND IM NOT PLAYING..... YESSSSSSSSS! COME ON AND LETS PLAY!"