Welcome to Horror 101...

Completed movies:
Scream📱

🖤❄🌨🌨🌨🌨🌨🌨🌨🌨🌨🌨🌨🌨🌨🌨❄🖤

🖤𝓑𝓵𝓪𝓬𝓴 𝓒𝓱𝓻𝓲𝓼𝓽𝓶𝓪𝓼🖤
Balefire Ridge is a small mountain town in Alaska founded in 1776 by a group of stranded settlers who's ship was violently turned off course due to a deadly storm. The town itself is a quaint sight, the people smile as you walk past them on the street...however like most towns it has it's secrets and dark stories particularly surrounding Mt Crone the ginormous mountain looming over Balefire ridge....




It is said that in 1864 a group of women and men still loyal to the old gods were taken up into the mountains and burned at the highest peak to appease the Christian god most Americans know today...legend says this infuriated the goddess of the moon and she cursed the town with the harshest winters in all the land...to this very day locals make the pilgrimage to the highest peak to leave offerings to the moon goddess in Hope's to appease her and lessen the severity of the coming winter.

In 1954 a new legend came to be. The legend of the moonstone cave, a supposed cave that runs deep into the heart if the mountain where apparently a coven of pagan witches live and worship the old gods praying each night to the moon goddess to plague the town with even harsher winters from before. The legend was started when a group of young adults went up into the mountains for a camping trip. Out of the 8 that went up only one came back.

She was torn up, bloody, and fighting to cling to life. When questioned what happened and where the others were she responded with "He took them...for days he watched us...picking us off one by one...until it was just me. A lone lamb amongst the pack..." many believe the group was attacked by a pack of local wolves. Others believe the moonstone cave coven found them and abducted them to be sacrificed. Neither theories can be proved as the girl who survived refuses to speak anymore of that trip...




The year is now 1985...a group of friends have just arrived in town hoping to rent a secluded cabin up on Crone mountain to spend their holiday ...little did they know it would turn into a nightmare...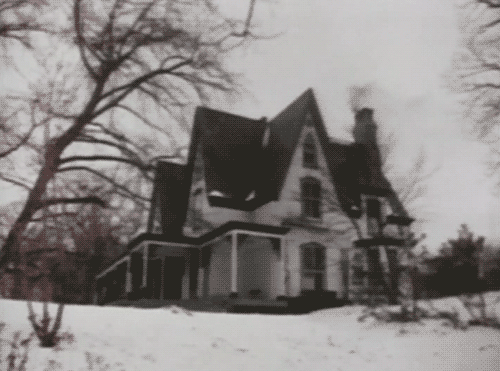 🖤Characters🖤
Michelle Wallace - Ajathekween
Tommy Connolly - Tommy123
Crystal Wagner - Tommy123
Rosetta Farmer - Chromatica
Travis Mayhew - coolbrandonman
Ella Gold - AdamSlater19
Serena Kopala - Tommy123
Khalia Kapoor - Nateclove
Zoë Fern - Nateclove
Brad Chad - TurkeyLover
Rachel Knight - Chromatica
Natasha O'Reilly - Symmetry888
Benson Yulger - bigdizzleyomama
Peggy Wu - Demgirl6
Allison Jenkins - Pennytrationstan
Clee Torris - Pennytrationstan
Alec Carrington - Rain848
Delilah "Dee" Crawford - Mitsuki
Melicia Pearson - Hellocat
Samuel Bennett - Cyrus
Abigail "Abbz" Sinclaire - Tizian
Karissa Johnson - Glinda

❄Episodes❄
PT1: Welcome to Balefire

PT2: The Highest Peak

PT3: Silent Night