All Gods Village is a deeply spiritual community. They place high value in their ceremonies and rituals. The village is the home of a myth about a gateway to hell—a great chasm deep underground which leads to the world of the dead, or the Underworld.
The Village is also home to a large amount of sets of twins. Twins are highly regarded and cared for as they play a very important role within the village.
Life in the village was difficult as it was cut off from the outside world and crops were difficult to grow. 18 people will be stranded here hoping to outwit, outplay, outlast. Only one can be the SOLE SURVIVOR!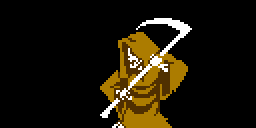 18th: Sarah | TheOmen [Mayu] [5-2-2*]
17th: La La | Ribbons [Mio] [5*-1-1-1-1~]
16th: Bobby | Bklimas [Mio] [4*-4]
~SWAP~
15th: Ethan | Itz3than [Mio/Mio] [4*-2-1]
14th: Michael | FairyBoss [Mio/Mayu] [Quit]
13th: Will | SurvivorFan37 [Mio/Mayu] [Quit]
~MERGE~
12th: James | Splozojames50 [Mio/Mayu/Coochifilm] [8-3*-1]
11th: Cleopatra | Queenisha [Mayu/Mio/Coochifilm] [3*-3*-3-2-1]
~JURY~
10th: Countess | Slice [Mayu/Mayu/Coochifilm] [5-4]
9th: Luca | LiukBB [Mio/Mayu/Coochifilm] [6-3]
8th: Jana B | TheGoodman [Mayu/Mayu/Coochifilm] [5-3]
7th: Absolita | Absol [Mio/Mio/Coochifilm] [4-3]
6th: Ken | Konohavillage1 [Mayu/Mayu/Coochifilm] [7]
5th: Imogen | Rollingderp [Mayu/Mio/Coochifilm] [3-2]
4th: JeriBeth | Jeriber [Mio/Mayu/Coochifilm] [3-1]
3rd: Ezra | PizzaParty [Mayu/Mio/Coochifilm] [1]
~FINAL~
2nd: Quinn | Mahogany [Mayu/Mio/Coochifilm] [3]
1st: Analiese | Analiese [Mayu/Mio/Coochifilm] [5]

*negated votes
~eliminated by self-vote