𝓐 𝓥𝓪𝓶𝓹𝓲𝓻𝓮 𝓓𝓲𝓪𝓻𝓲𝓮𝓼 𝓢𝓹𝓲𝓷 𝓞𝓯𝓯...

¤¤°•●•°¤¤《ƬΉΣ GЯӨVΣ》¤¤°•○•°¤¤

ᴺᵒᵛᵉᵐᵇᵉʳ ²⁰³²

It's been one year since The Grove was destroyed. Those who survived and escaped the barrier have moved away to try and move past the life and loved ones they left behind.

Over the year Kyteler began to disappear from maps. If you went to where the town once stood there was only an empty field. Only those who have lived through it or knew someone who did even know the town existed.

But something has changed, those who survived have begun having vivid dreams and nightmares of the town. It feels as if they are being called back...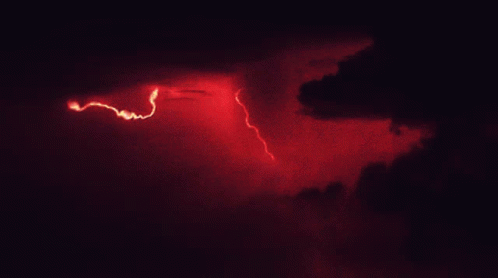 ----------------------------------------------------------------
•°● Characters ○°•

Evelyn Bailey ~ Scarelet
Detective Carter Washington ~ Scarelet
Yasmin Foster ~ Demgirl6
Caspian Hassan ~ Scarelet
Katherine Pierce ~ Scarelet
Cal ~ Scarelet
Ellis Paragold ~ Tizian
Emmett Paragold ~ Scarelet
Vincent Callahan ~ Symmetry888
Lyra Corvus ~ Symmetry888
Alison Warburton ~ Nateclove
Hideo Kiyama ~ SirNiceGuy
Eunice Devons ~ SirNiceGuy
Aiden Longwei ~ Bigdizzleyomama
Triston Vanhorn ~ Bigdizzleyomama
Japan Makiroll ~ Camell22
Jalen Winter ~ Coolbrandonman
Ace Freeman ~ Kgamer2218
Caroline King ~ Nateclove
Zion Washington ~ Spinfur
Forrest Reed ~ Spinfur
Prue Laveau ~ Pennytrationstan
Axel (The creature) ~ Coolbrandonman
Owen Reis ~ Hudspith
Willow Nightingale ~ Maya10
Natalia Birch ~ Mitsuki
Mary-Ann Coleman ~ Scarelet
Jennifer "Jen" Walton ~ Dvs194
Alexis Maverick ~ KingGeek
Drew Saicress ~ Rain848
Faith Clement ~ Rain848
Lucas Carmichael ~ TurkeyLover
Maxi Anubis ~ Camell22
Rolando "Bolt" Velasquez ~ Ninjohn
Rhiannon
Oliver

°•● Deaths ○•°

Rose Connolly - encore!
Crystal Wagner - Butchered after curfew.
Heather Almonzar - Yeeted
Dru the clone - Died of a broken heart...no seriously his heart doesn't work anymore.
----------------------------------------------------------------
Season One
----------------------------------------------------------------
Episode One: Fall from Grace - Complete

Episode Two: Revelations - Complete

Episode Three: Betrayal - Complete

Episode Four/MidSeason Finale: Garden Of Eden - Complete

Episode Five: Aftermath - Complete

Episode Six: Election Day - Complete

Episode Seven: Total Eclipse Of The Heart - Complete

Episode Eight/Season Finale: Fire & Blood - Complete

----------------------------------------------------------------
Season Two
----------------------------------------------------------------
Episode One: From The Ashes - Complete

Episode Two: Unbroken - Complete

Episode Three: Heavenly Peace - Coming Soon

Episode Four/Midseason Finale: Rhiannon - Coming Soon

Episode Five: The Twins - Coming Soon

Episode Six: - Coming Soon

Episode Seven: Shiloh - Coming Soon

Episode Eight/Season Finale: Desolation - Coming Soon

----------------------------------------------------------------
🅰 🅷🆄🅶🅴 🆃🅷🅰🅽🅺 🆈🅾🆄 🆃🅾 🆂🆈🅼🅼🅴🆃🆁🆈888 🅵🅾🆁 🅳🅴🆂🅸🅶🅽🅸🅽🅶 🅾🆄🆁 🅸🅲🅾🅽
----------------------------------------------------------------