•▪︎•▪︎• TᕼE GᖇOᐯE •▪︎•▪︎•

𝚂𝚒𝚡 𝙼𝚘𝚗𝚝𝚑𝚜 𝙻𝚊𝚝𝚎𝚛....

After the fall of Kyteler Grove everyone sort of moved on to Salem. Now they all live in a fragile sense of peace...

However this town has a dark history of it's own. Some of the local witches fear the past could return to haunt them. Other supernaturals worry that the peace between factions will soon break.

One thing is for sure, nothing stays safe for long...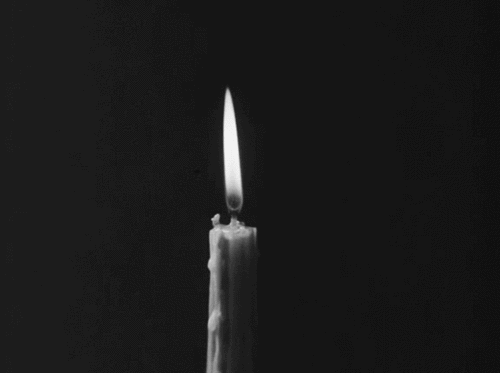 ----------------------------------------------------------------

•°● Characters ○°•

Yasmin Foster ~ Demgirl6
Ellis Paragold ~ Tizian
Emmett Paragold ~ Scarelet
Vincent Callahan ~ Symmetry888
Lyra Corvus ~ Symmetry888
Alison Warburton ~ Nateclove
Hideo Kiyama ~ SirNiceGuy
Eunice Devons ~ SirNiceGuy
Aiden Longwei ~ Bigdizzleyomama
Triston Vanhorn ~ Bigdizzleyomama
Japan Makiroll ~ Camell22
Jalen Winter ~ Coolbrandonman
Zion Washington ~ Spinfur
Forrest Reed ~ Spinfur
Owen Reis ~ Hudspith
Natalia Birch ~ Mitsuki
Drew Saicress ~ Rain848
Faith Clement ~ Rain848
Ophelia Knight ~ Maya10
Cassandra Good ~ Scarelet
Joshua Good ~ Scarelet
Milah Paxon ~ Scarelet
Renato 'Ren' Vero ~ Scarelet
Tommy Grasso ~ Coolbrandonman
Alana Smith ~ Ajathekween
Tiamat ~ Scarelet
August Blake ~ Scarelet
Jesse Allen ~ Scarelet
Geena Bradford ~ Crocadilly
Mei-Ling Tianlong ~ Scarelet
Shui Tianlong ~ Scarelet
Matteo Delvaux ~ Coyote

°•● Deaths ○•°

Rose Connolly - encore!
Crystal Wagner - Butchered after curfew.
Heather Almonzar - Yeeted
The Second Faceless - Slain via blood crystal
The Third Faceless - Torn apart by Shiloh
Prue Laveau - Vaporized
Lucas Carmichael - Vaporized
Jennifer "Jen" Walton - Vaporized
Caspian Hassan - Became a Christmas decoration
Willow Nightingale - tree tomb
Leo Clone - Killed by Ellis...again
The final faceless - Destroyed by Evelyn
Alice Warburton - Returned to dust
Oliver - Killed by Rhiannon

----------------------------------------------------------------
Season One
----------------------------------------------------------------
Episode One: Fall from Grace - Complete

Episode Two: Revelations - Complete

Episode Three: Betrayal - Complete

Episode Four/MidSeason Finale: Garden Of Eden - Complete

Episode Five: Aftermath - Complete

Episode Six: Election Day - Complete

Episode Seven: Total Eclipse Of The Heart - Complete

Episode Eight/Season Finale: Fire & Blood - Complete

----------------------------------------------------------------
Season Two
----------------------------------------------------------------
Episode One: From The Ashes - Complete

Episode Two: Unbroken - Complete

Episode Three: Heavenly Peace - Complete

Episode Four/Midseason Finale: Rhiannon - Complete

Episode Five: Haunted - Coming Soon

Episode Six: The enemy of our enemy - Coming Soon

Episode Seven: Shiloh - Coming Soon

Episode Eight/Season Finale: Desolation - Coming Soon

----------------------------------------------------------------
🅰 🅷🆄🅶🅴 🆃🅷🅰🅽🅺 🆈🅾🆄 🆃🅾 🆂🆈🅼🅼🅴🆃🆁🆈888 🅵🅾🆁 🅳🅴🆂🅸🅶🅽🅸🅽🅶 🅾🆄🆁 🅸🅲🅾🅽
----------------------------------------------------------------